Why Would You Want to do a Mortgage Review?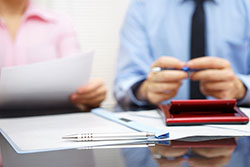 Once people are locked into a fixed rate mortgage, they often do not even consider if their mortgage is still a good fit after several years. That can be a lost opportunity for them. While you hopefully got the right mortgage when you purchased your home, your situation can change as life changes.
If you got a mortgage between 2011 and 2013, there is a good chance you can reduce your payment. However, there are a lot of other reasons to take a closer look at your mortgage. Here are some of the common ways we help people get a mortgage that better fits their current situation:
Access Equity – Home values in San Diego have increased over the past five years. That provides an opportunity to use some of your home's equity to make home improvements or consolidate debt.
Lower Payments – You can stretch out your mortgage to lower your monthly payments, or if you have an FHA loan with mortgage insurance, you can use the equity in your home to eliminate the need for mortgage insurance.
Pay Off Loan More Quickly – If your are nearing retirement or your financial situation has improved, you could choose a shorter term mortgage to allow you to pay off your mortgage more quickly.
A mortgage review can also be a good time to look at the size of your home and your needs for the next 5-10 years. If you children have moved out, maybe it is a good time to downsize and take the equity out of your home. Conversely, if your family is growing, it may be time to look at a larger home or changes to your existing home.
When mortgage rates go up, the prices on homes in San Diego are likely to cool, reducing overall home equity. So, now is a good time to consider a mortgage review in order to have the best options possible. Contact us today at (619) 692-3630 to learn more.