First Time Buyers
in San Diego
First Time Buyers
in San Diego
The dream of homeownership is alive and well, despite the elevated home values in San Diego and the complexities of obtaining a mortgage loan. While navigating the real estate and mortgage markets can be daunting for many first time home buyers, you can turn your dreams into reality by working with experienced mortgage professionals.
At Community Mortgage, we have decades of experience helping borrowers secure the needed funding to purchase their first home. Our team has in-depth knowledge of a wide range of mortgage products and a track record of securing loans for clients. If you have questions or need assistance obtaining a mortgage loan, call our office at (619) 692-3630. In the meantime, here are some practical tips for first time home buyers.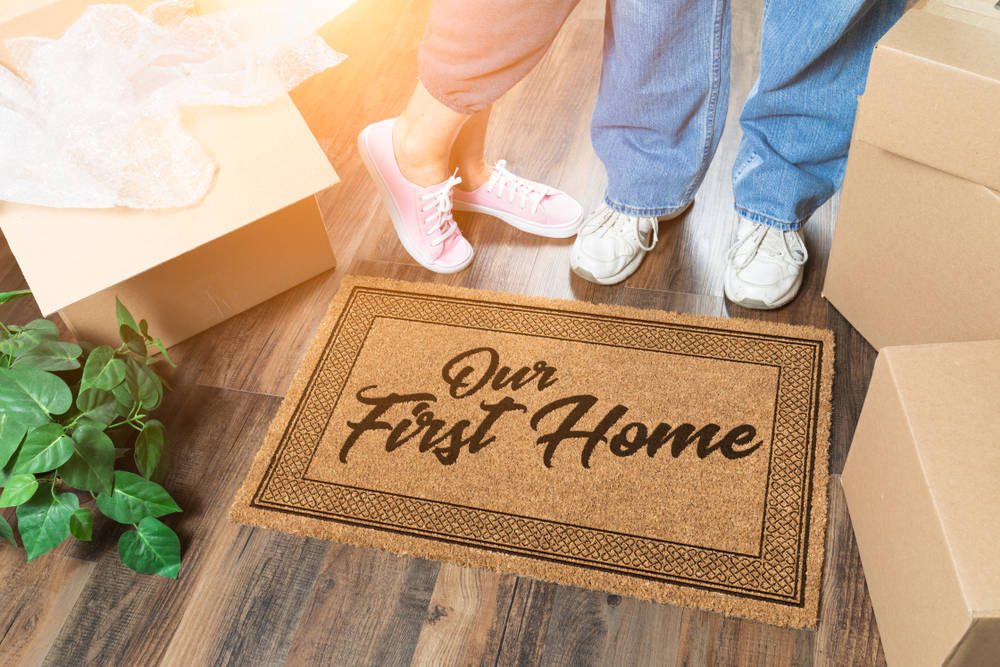 HOW MUCH HOME CAN YOU AFFORD?
One of the key considerations for a lender is whether the borrower will be able to repay the loan. And this is important for borrowers as well. A prudent buyer should not spend more than than they can afford on housing, although this can be challenging in San Diego. The mortgage consultants at Community Mortgage can help you explore options for finding interest rates and payment terms that fit your budget, both now and into the future.
REMEMBER THE CLOSING COSTS
When you obtain a mortgage, in addition to commitment and origination fees charged by a lender, there are other closing costs to consider. These can include title and settlement fees, appraisal fees, processing fees, survey fees, attorneys fees, credit report fees, taxes and prepaid items such as homeowners insurance. The total amount of closing costs depend on the loan amount and can vary from lender to lender.
REVIEW YOUR CREDIT REPORT
One of the key considerations in obtaining a mortgage is your creditworthiness. If there are blemishes on your credit report, it may be difficult to obtain a mortgage loan at a competitive rate. That is why it is crucial to examine your credit report for errors or unresolved issues, so there are no surprises when you apply for a loan. You can obtain a free credit report by going to annualcreditreport.com. If there are mistakes, you should contact the credit reporting bureaus, Equifax, Experian, and Transunion, to make sure any errors or discrepancies are corrected.
GET PRE-APPROVED FOR A LOAN
Pre-approval requires completing a mortgage application and providing the lender with documentation such as pay-stubs, W-2s, tax returns, and bank account statements. The main benefit of a pre-approval is that the borrower has more leverage in negotiations with the seller, which is important in a market like San Diego. A potential seller is more likely to agree to a deal if the borrower is closer to obtaining a loan. (See the difference between Pre-Qualified and Pre-Approval.)
CHECK COMPARABLE SELLING PRICES
After getting pre-approved, the next thing to do is determine the sales price of comparable homes in the area where you hope to live. There are a number of real estate websites that provide actual multiple listing service (MLS) listings. Alternatively, you can call the Community Mortgage office to get a referral to an experienced real estate agent.
DETERMINE TOTAL MONTHLY HOUSING COSTS
In addition to getting a handle on housing prices in San Diego, it is a good idea to consider your total monthly housing costs. This includes property taxes and homeowners insurance, both of which will be escrowed into your mortgage loan. Our mortgage consultants can provide you with an estimate based on the price of the home you plan to purchase.
CONSIDER THE REAL ESTATE MARKET
Now that the great recession has passed, the housing market in San Diego is thriving again. Homes can sell quickly, sometimes for more than their asking price. That is why you want to work with an experienced real estate professional, who can help you understand the current market conditions and what you need to do to increase the likelihood that your offers will be accepted.
CALL COMMUNITY MORTGAGE
If you are a first time home buyer in the greater San Diego area, it helps to have experienced mortgage consultants helping you. Our team you can save time and money, and put your mind at ease knowing that we will guide you through the entire process.
We take the time to understand your financial situation and work diligently to help you get pre-approved for a mortgage. This is crucial because a pre-approval can enhance your bargaining position when it comes to negotiating with a seller. In fact, a motivated seller is more inclined to close a deal with a buyer who has already arranged for financing.
Our mortgage consultants routinely collaborate with a respected network of mortgage lenders that offer a variety of mortgage products at reasonable rates and flexible terms. We can help explore all your options including conforming loans, conventional loans, and jumbo loans. In particular, many first time home buyers can benefit from obtaining a FHA insured loan that requires down payment as little as 3.5 percent and that has more lenient credit criteria.
At Community Mortgage, we have a well earned reputation for helping our clients obtain the funding they need to achieve their homeownership dreams. Call our office today at (619) 692-3630 or fill out a contact form for a free, personalized consultation to learn about your best mortgage options.