Home Negotiation
Purchase Tips
Home Negotiation
Purchase Tips
TIPS FOR HOME BUYERS IN THE SAN DIEGO AREA
Buying a home is the single largest financial investment many individuals will undertake in their lifetime. As such, negotiating a home purchase for the most favorable price and terms requires some advanced planning. Of course, sellers and buyers have competing objectives — sellers want the highest price while buyers want the best possible deal. Before you embark on the pursuit of your dream home, here are some tips to help you navigate the process.
UNDERSTAND THE MARKET
Negotiating a home purchase starts with understanding the market conditions. In a buyer's market when supply exceeds demand, for instance, a buyer has more leverage. When a seller is motivated, it is often possible to negotiate a purchase price as much as 5 to 10 percent lower than the asking price. You can also request for specific appliances or other property to be included in the deal, or for certain repairs to be performed. The seller may also be willing to pay part or all of your closing costs in what is referred to as a seller's concession.
In a seller's market in which demand is high, however, the seller has the upper hand. Therefore, your offer must be clean, with contingencies limited to financing, appraisal, and inspections. Additionally, you'll need to be ready to make an offer since you will probably be competing with other buyers. This is why it helps to get pre-approved for a mortgage early in your home search.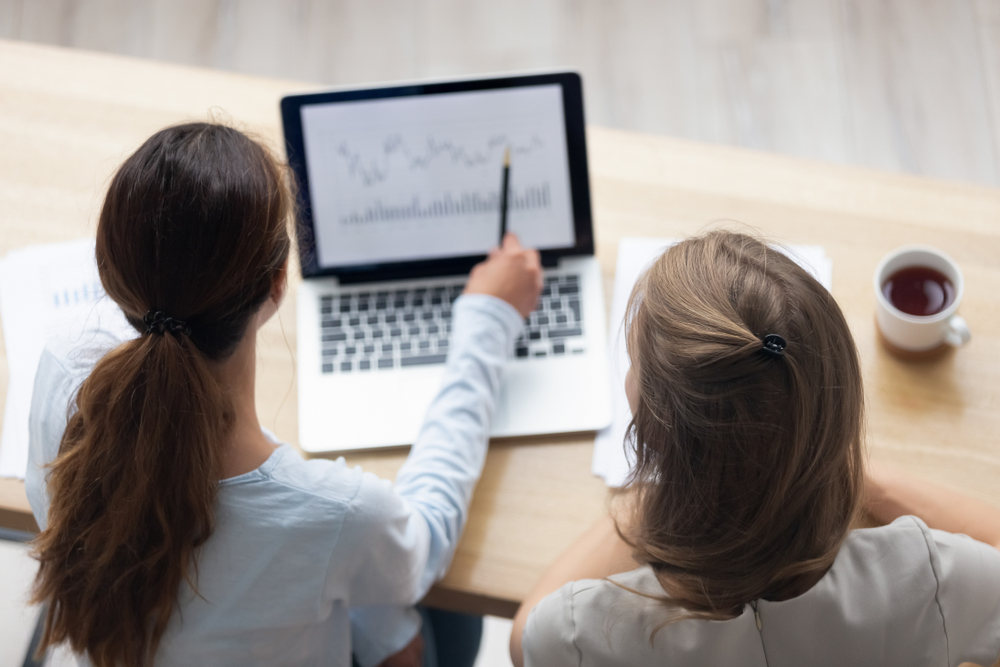 GET PRE-APPROVED
Obtaining a pre-approval from a mortgage lender tells the seller that you are ready and able to buy the home up to a certain amount. A pre-approval also gives you some leverage to negotiate the price because a motivated seller will be more inclined to accept your offer knowing that you will be able to obtain financing.
DO YOUR HOMEWORK
A variety of real estate websites have housing data — neighborhood comparables, time on the market, price trends — that can help you navigate the negotiation process and determine a suitable offer.
WORK WITH THE RIGHT REALTOR
Realtors typically play a key role in any residential real transaction, so it is crucial to select one with comprehensive knowledge of the market. A savvy realtor adept at details such as price boundaries or overlooked properties can help you select the best property and make an appropriate offer.
NEGOTIATE FAVORABLE TERMS
As previously noted, in a seller's market, it may be necessary to offer the seller concessions such as removing inspection contingencies before the closing. On the other hand, the seller may agree to concessions in a buyer's market, such as financing your closing costs.
In any event, critical terms you must consider include:
Length of time to close — For sellers eager to close, offering a quick closing can convince them to accept an offer, provided that you have sufficient time to complete inspections and arrange for financing.
Contingencies — In addition to standard contingencies — financing, appraisal and general inspection — negotiating additional contingencies such as repairs, gives you negotiating leverage as well as the flexibility to cancel the deal.
Inspection time-frame — This is usually negotiable, however, a motivated seller may agree to a tight time frame for inspections and the removal of any related contingencies. On the other hand, you should have adequate time to get an inspection if there are potential unknown defects with a property.
Appliances — During the negotiation, it is important to clarify which appliances are included in the deal, if any, or to arrange for the removal of any appliances that don't come with the home (e.g., the washer/dryer).
Warranty — A warranty serves as a protection plan on the HVAC system, plumbing, hot water heater or other appliances and household systems. A warranty can either be offered by the seller as an inducement or requested by the buyer.
Repairs — Whether repairs are needed to bring a home up to contemporary standards or problems are discovered during the inspections, negotiating repairs before you close can save you significant amounts of money in the long run.
Closing costs — Closing costs are always a factor when negotiating a home purchase since you will need cash to pay closing costs in addition to making the down payment. Depending on the market conditions, closing costs may be covered in whole or in part by the seller, or negotiated with the lender.
CALL COMMUNITY MORTGAGE TODAY
If you are a looking to buy a home in the greater San Diego area, our experienced mortgage consultants can help you navigate the process. We can help you get preapproved by a lender and put you in a better bargaining position with the seller. Our team routinely arranges all types of mortgage loans with a respected network of mortgage lenders. We have a well-earned reputation for helping homebuyers obtain the funding they need to achieve their dreams. Call Community Mortgage today or complete the online contact form to set up a free consultation.