The Difference Between Mortgage Brokers
And Mortgage Bankers
The Difference Between Mortgage Brokers
And Mortgage Bankers
Historically, borrowers went to a savings bank to obtain a mortgage. Today, there are many more options to obtain a mortgage in the San Diego area. However, some borrowers may not be aware of the difference between mortgage brokers and mortgage bankers.
At Community Mortgage, our guiding principle is serve the community by educating consumers on the mortgage process and their options. As a licensed mortgage broker in the San Diego area, we arrange mortgage loans for borrowers with third-party mortgage lenders. If you have questions or need assistance obtaining a mortgage loan, call our office today at (619) 692-3630.
Generally, a mortgage bank is a company that is licensed by the state as a mortgage lender and originates loans in its own name. Although mortgage loans are also offered by traditional banking institutions and credit unions, mortgage banks are considered to be non-depository institutions because they do not offer savings accounts.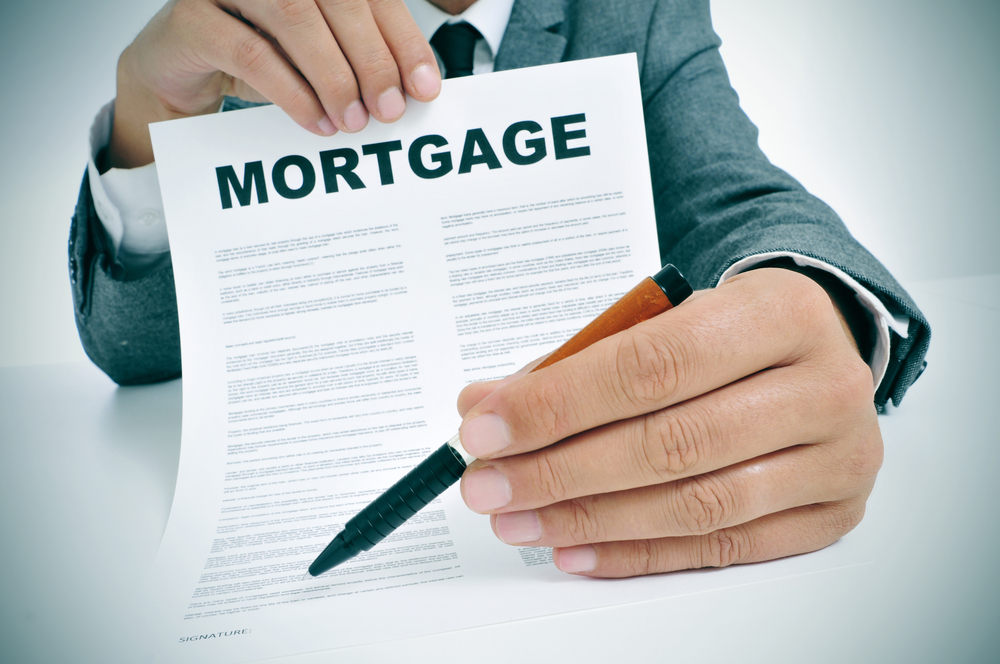 Most mortgage banks fund their lending activities by obtaining lines of credit from investors, usually financial institutions. The loans are subsequently resold to investors, either government-sponsored enterprises such as Fannie Mae or Freddie Mac or private financial firms. Some mortgage banks are also licensed to service mortgage loans that they purchase from other lenders.
Unlike mortgage banks, mortgage brokers do not make mortgage loans directly. Instead, they act as intermediaries by arranging loans for borrowers through a network of mortgage lenders. In California, mortgage brokers can either be licensed under the California Department of Real Estate (DRE), or the Department of Corporations in accordance with the California License Lenders Law (CFL). Mortgage brokers licensed under the DRE can negotiate and arrange loans with banks, savings and loans, credit unions, and thrift and loan institutions, while brokers licensed under the CFL can only conduct business with CFL licensed lenders.
All mortgage licensees in the state must adhere to the requirements of the National Mortgage Licensing System (NMLS). Before obtaining a license, mortgage brokers, consultants and loan officers must complete 20 or more hours of approved courses on federal law, ethics, non-traditional mortgage lending, as well as state-specific topics. There are also continuing education requirements of at least 8 hours of NMLS approved courses.
Mortgage brokers are tasked with a number of responsibilities, such as prequalifying borrowers, submitting the mortgage applications to lenders, obtaining credit reports and and collecting financial information such as pay stubs, W-2s, bank statements, tax returns and any other information lenders require to pre-approve loans and issue loan commitments.
WHAT IS A CORRESPONDENT LENDER?
Another type of mortgage company is known as a correspondent lender, which is essentially a hybrid mortgage broker/mortgage banker. These companies originate and fund home loans in their own name, and shortly after the loan closing, sell the loans to larger mortgage lenders.
Although correspondent lenders utilize their own underwriters, the loans are usually underwritten according to the purchasing lenders' guidelines.
WHAT ARE THE BENEFITS OF WORKING WITH COMMUNITY MORTGAGE?
Although some borrowers may decide to apply for a mortgage directly with a bank or other lender, working with a mortgage broker offers a number of advantages. Because buying a home is the single largest financial transaction most individuals will undertake in their lifetime, having the advice and counsel of an experienced mortgage professional is valuable
At Community Mortgage, our mortgage consultants have in-depth knowledge of the San Diego real estate market and a wide range of mortgage products. By leveraging our long standing relationships with a network of respected mortgage lenders, we can obtain mortgage loans at the best possible interest rates and with payment terms that fit borrowers needs. In particular, we have extensive experience arranging loans for first-time home buyers as well as borrowers with less than perfect credit.
By working closely with you and understanding your financial situation, our dedicated team makes obtaining a mortgage a straightforward and stress-free process. From submitting mortgage applications and obtaining credit reports to collecting financial information and obtaining pre-qualifications, we provide each client with comprehensive and friendly service. We are fully transparent, disclose our fees in advance, and always adhere to the highest standards.
At Community Mortgage, we know that obtaining a mortgage loan can be a complicated and confusing process. There's also a lot of leg work involved in the mortgage application process, which can be a daunting and time consuming burden. Our team works to make that process as easy as possible for you, by handling all the details and keeping you informed of the progress of your loan application.
We have arranged a variety of mortgage loans for our clients, including conventional loans, conforming loans, jumbo loans, FHA insured loans and VA loans. We are committed to educating the community, one borrower at a time. Call our office today at (619) 692-3630 or fill out a contact form for a free, personalized consultation to learn about your best mortgage options.