Super Conforming Mortgages
in San Diego
Super Conforming Mortgages
in San Diego
Super conforming mortgages were created in 2009 under the American Recovery and Reinvestment Act which authorized Fannie Mae and Freddie Mac to establish "high-cost" area loan limits to accommodate the appreciation of home values. The purpose of this limited-time program is twofold: providing lenders with liquidity while lowering financing costs for borrowers in these areas.
At Community Mortgage, we continue to arrange super conforming loans for homeowners in the greater San Diego area. Also known as a "high-balance" conforming loan, these loans allow qualified borrowers to pay a lower interest rate, despite the fact the loan is available for a more expensive home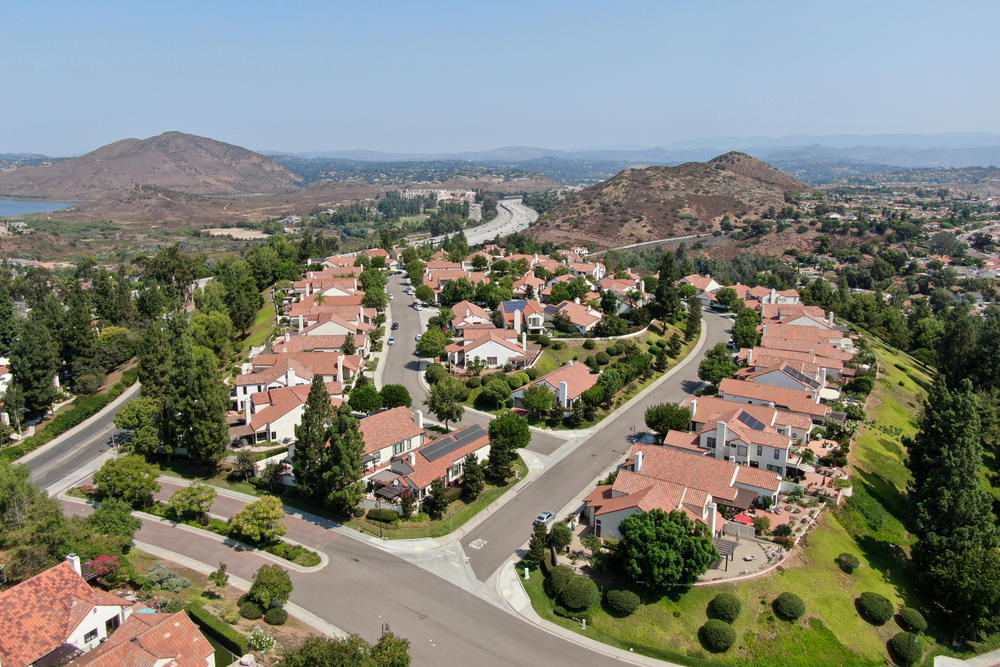 In short, super-conforming mortgage can be used to purchase or refinance a primary residence, second home or investment property. Eligible properties include single family residences, multi-family (2-4) units, Planned Unit Developments (PUDs), and Condominiums.
If you have any questions or need assistance obtaining a super conforming mortgage loan, call our office today at (619) 692-3630.
2018 SUPER CONFORMING MORTGAGE LIMITS
| | | |
| --- | --- | --- |
| Units | Minimum Loan Amount | Maximum Loan Amount |
| 1 | $453,100 | $679,650 |
| 2 | $580,150 | $870,225 |
| 3 | $701,250 | $1,051,875 |
| 4 | $871,450 | $1,307,175 |
It is important to note that these are the maximum potential loan limits for designated high-cost areas. Actual loan limits are established for each county and the loan limits for certain high-cost areas may be lower. In addition, the original principal balance of a mortgage cannot exceed the maximum loan limit for the specific area in which the dwelling is located. Please call Community Mortgage for more information about specific loan limits for each high-cost area.
SUPER CONFORMING MORTGAGE REQUIREMENTS
Products:
15-,20,- and 30-year fixed rate mortgages, fully amortizing
5/1, 7/1, 10/1, and 5/5 adjustable-rate mortgages (ARMs), fully amortizing
Construction Conversion Mortgages
Loan Purpose:
Purchase Transactions
No cash-out refinances
Cash-out refinances
Property Type:
1-to-4 unit primary residences
Second Homes
1-to-4 unit investment properties
OTHER FEATURES
A super conforming mortgage eliminates the need for a borrower to take on multiple mortgages, which is more efficient and cost effective. Additionally, the credit requirements for high-cost loans are not as strict as jumbo mortgages and borrowers with credit blemishes may still be eligible. Community Mortgage will work to help you obtain a pre-approval from a lender that offers super conforming mortgage loans.
For homebuyers who are unable to come up with a large down payment, requirements for super conforming loans may be as low as 10 percent, provided that the borrower obtains mortgage insurance. Moreover, seller concessions up to 9 percent are permitted toward closing costs.
Finally, for those looking to refinance an existing mortgage, it is possible to refinance up to 90 percent of a primary home's value, and a cash out refinance is permitted up to 75 percent of a primary home's value.
SUPER CONFORMING MORTGAGE BROKER IN SAN DIEGO
Although the financial crisis is long over and the housing markets have recovered, many homeowners and first time home buyers continue to face challenges obtaining financing in high cost areas like San Diego. If you are looking to obtain a super conforming loan, the mortgage professionals at Community Mortgage are here to help. Because this is a limited time program, however, you must act quickly. We will take the time to assess your financial situation and help you explore all of your options. We are dedicated to building the community one homeowner at a time. Call our office today or fill out a contact form for a free, personalized consultation.