Today, home buyers and owners have a number of options when it comes to obtaining a mortgage loan or refinance. While some may benefit from a conventional or conforming mortgage loan, another popular financing option is an FHA insured loan. Because borrowers must meet a number of requirements in order to qualify, it is important to work with experienced mortgage consultants.
At Community Mortgage we routinely arrange FHA loans for borrowers in the greater San Diego area. Whether you are a first time buyer who may not qualify for a conventional loan or looking to refinance your current loan, our dedicated team will help you explore all your options.  If you have questions or need assistance obtaining an FHA loan, call our office today at (619) 692-3630.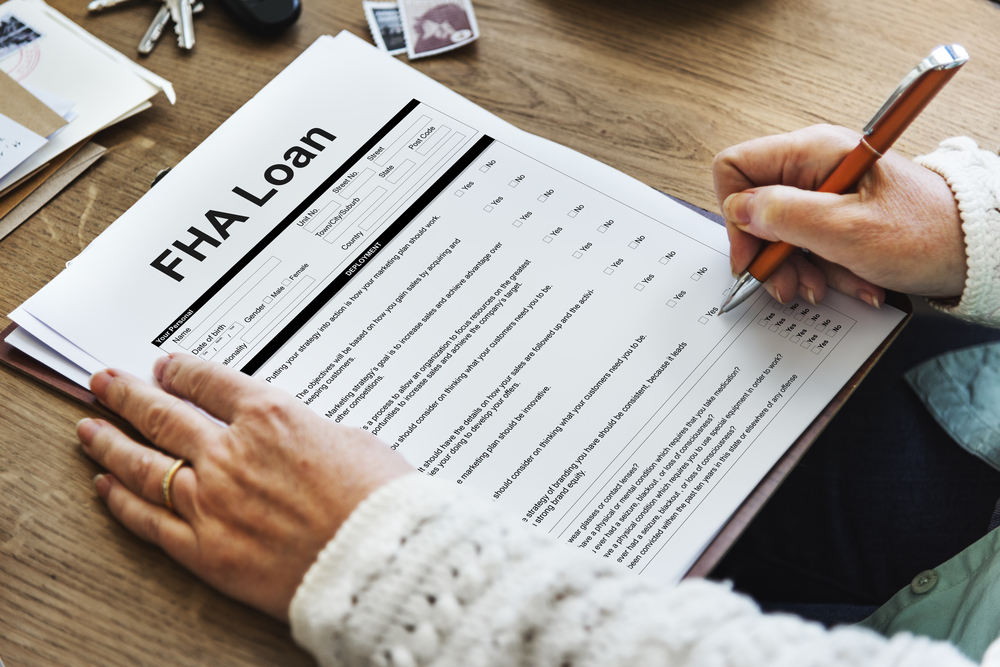 A PRIMER ON FHA LOANS
The Federal Housing Administration (FHA) is not a direct mortgage lender. Instead, this agency guarantees loans made by private lenders that have been approved by the Department of Housing and Urban Development (HUD). Although the FHA generally places limits on total loan amounts, these limits have been raised in locations like San Diego that have higher average home prices.
FHA loans are ideal for first time homebuyers who may not be able to obtain a conventional mortgage loan whether because they cannot make the required 20 percent down payment,  have blemished credit scores, or lack a credit history. FHA loans only require a 3.5 percent down payment and also have more lenient credit and underwriting requirements than conventional loans.
Borrowers are also required to pay an FHA funding fee. This is an upfront cost and monthly premium referred to as upfront mortgage insurance premium (UFMIP), currently equal to 2.25 percent of the mortgage amount. Borrowers must also obtain mortgage insurance, and the monthly insurance premium (MIP) is added to the mortgage payment.
Because the loan is being guaranteed by the FHA, borrowers are more likely to be approved since lenders are protected from losses in the event of a borrower default. So, a first time home buyer with questionable credit history can obtain a loan at a reasonable rate, provided that certain conditions are met: a borrower must have a mostly positive two-year credit history, be earning consistent income, and have at least two years of steady employment. Additionally, the borrower's monthly mortgage payment must be below 31 percent of their gross monthly income.
TYPES OF FHA LOANS
Eligible borrowers can take advantage of several different types of FHA insured loans, including:
Adjustable Rate Loans – Designed for borrowers who could benefit from an initially low monthly payment that gradually increases as the variable interest rate is adjusted.
Fixed Rate Mortgages – Ideal for borrowers who need predictable monthly payments but do not have the 20 percent down payment required to qualify for a conventional loan.
Graduated Payment Mortgages – Designed for borrowers who currently have a low to moderate income, but anticipate higher earnings in the near future.
Energy Efficient Mortgages (EEMs) – Specifically designed to help first time buyers and current homeowners finance the costs of energy efficient home improvements with an FHA loan.
FHA REFINANCING
Generally, there are three types of refinances of FHA guaranteed loans:
Streamline Refinance – Designed to reduce the amount of documentation needed to refinance an FHA guaranteed loan in order to obtain a lower interest rate. There are a number of requirements, including: (1) borrowers must be current with their monthly payments, (2) the refinance must result in a lower monthly mortgage payment and (3) no cash-out is permitted. This is a more expedient process that does not require appraisals and may involve lower closing costs than a full refinance.
Cash-Out Refinance – Enables homeowners to refinance an FHA loan for up to the maximum loan-to-value amount set by both FHA and the lender and obtain cash from the equity in their homes. The proceeds can be used for debt consolidation, a major purchase or an investment, but borrowers are typically required to pay additional lender fees.
No Cash-Out Refinance – Does not provide cash proceeds to the borrower, but can help a borrower obtain a lower interest rate or to change the terms of the loan, such as lengthening the term to reduce the monthly payment or decreasing the term to reduce overall interest charges.
In order to qualify for a refinance, a borrower needs to meet the requirements of both the FHA and the lender, and this depends on factors such as the borrower's credit rating, the status of the existing loan, and the current market value of the home. Community Mortgage works with homeowners who are seeking to refinance an FHA loan into a new FHA loan, convert an FHA loan into conventional loan, or a conventional loan into an FHA loan.
OBTAINING FHA LOANS IN SAN DIEGO, CHULA VISTA, LA MESA, ESCONDIDO, AND MISSION VALLEY
If you are a first time homebuyer, have a blemished credit rating, or need to refinance a loan, the experienced mortgage consultants at Community Mortgage can help determine whether an FHA insured loan is the right option for you. By taking advantage of low down payments, lower interest rates, and flexible payment terms, you can achieve the dream of homeownership. To learn more about FHA insured loans or other loan options that may be available to you, call our office today at (619) 692-3630 or fill out a contact form.