As the San Diego housing market has become more competitive, we have found that getting pre-approved makes buyers much more appealing to sellers. Here is the current process we recommend to home buyers.
Loan Application – It's crucial to supply the lender with as much information as possible, as accurately as possible. All outstanding debts, assets and income should be included. A helpful mortgage consultant can answer any questions as you complete the forms.
Loan Search – There are many different mortgage programs, each with different rates, fees and points. It can be challenging to understand, particularly for first time home buyers. An experienced mortgage professional can help you to determine which financing options best suit your needs today and in the future.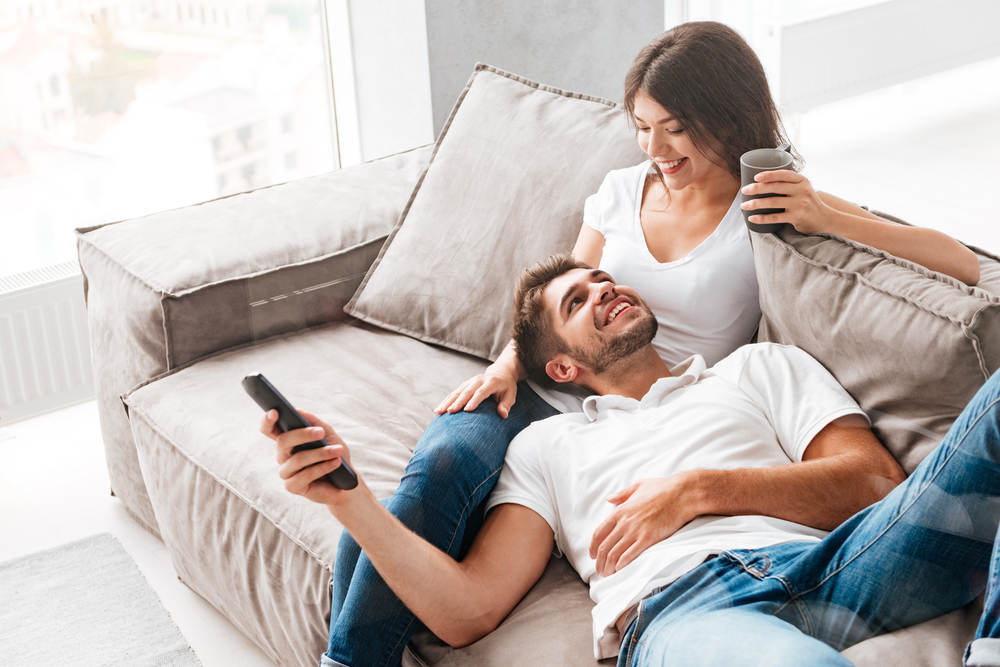 For example, one of the things that determines the best loan for you is how long you plan to keep the property. If you don't plan on keeping the property for a long time, a balloon or adjustable-rate loan may be a good option. If you plan to keep the house for a long time, it typically makes sense to choose a fixed-rate loan.
Documentation – If you are currently employed, you should provide your pay stubs for 1 month and your W2s for the last 2 years. If you are self-employed, your tax returns for the last 2 years are typically required. If you have a rental property or investment income, you should provide your tax returns for the past 2 years along with your Rental Agreements or Investment Statements. These documents demonstrate your monthly income.
To show your total assets, you should provide your mutual fund, bank, and stock account statements for the last 2 months. You also need to provide the latest copies of your IRA/401k or stock brokerage accounts.
A few additional documents are needed for special situations: A "Use of Proceeds" explanation letter is needed if you request a cash-out (e.g. using part of your loan for home improvements, debt consolidation or other use). If divorced, you need to provide a copy of your divorce decree. If you are not a permanent US resident, you have to provide your L-1 or H-1 visa. If you are not a US citizen, you must provide a copy of your green card (front and back).
For a Home Equity Loan, a copy of your deed of trust and your first mortgage note are also needed. You can find these items in the closing documents of your mortgage.
Pre-approval – A mortgage pre-approval lets you know in advance exactly how much house you can afford and increases your negotiating power, since you'll be viewed as a "cash buyer".
The three key factors mortgage companies take into consideration when approving homebuyers for their desired amount and type of mortgage:
Ability to pay – lenders verify your total income and current employment. Most mortgage companies prefer borrowers to have consistent employment in their field for a minimum of 2 years.
Willingness to pay –Your payment history and credit report are used to determine your willingness to repay the mortgage.
Reserves – lenders consider the current equity in the home and amount of liquid asset reserves a borrower can document to determine what they can "fall back" on.
Find a Home – Begin shopping for a house. Once you find the right one, the terms of the sale are negotiated, including the price and potentially the terms of the loan being sought.
Open Escrow – Time to celebrate! You have identified a home and opened escrow. You are now required to wire your earnest money deposit into escrow and paper trail your source of funds.
Inspections – An inspection determines any faults in the home, so you can work with your realtor to identify any repairs required to close the sale. A termite inspection and clearance may be required, depending on the terms of your contract.
Appraisal – Lenders require an appraisal on all home sales. An appraisal is the process of evaluating the value of a real estate property. The lender typically chooses the appraiser. Remember, the appraiser does not determine the value of the property. The appraisal is an estimate based on the current market. The location, amenities and the property's physical condition are assessed during an onsite inspection and market research before the appraiser arrives at the final value.
THERE ARE 3 APPROACHES COMMONLY USED:
Cost Approach – this determines the total cost of replacing the existing improvements, excluding economic obsolescence, physical deterioration and functional obsolescence.
Comparison Approach – this makes use of other benchmark properties of the same size, location and quality in the same general area, which were sold recently, in order to determine the property value.
Income Approach – this is used when appraising rental properties. It is not usually used for single-family homes. It offers an objective estimate of the price an investor would pay depending on the net income that is being produced by the property.
Processor's Review – All pertinent information is packaged by your mortgage professional and sent to the lending underwriter, including any needed explanations such as reasons for derogatory credit.
Underwriter's Review – Based on the information put together by the loan professional, the underwriter makes the final decision regarding whether a loan is approved.
Approval, Denial or Counter Offer – A conditional loan approval means your loan is approved subject to the lenders conditions. A counter offer requires a restructuring of the loan to meet debt-to-income guidelines or other requirements.
Condition Review and Final approval – Once all conditions are reviewed and signed off by the lender, your loan is cleared to close. The lender notifies the escrow officer and mortgage broker when the loan is approved. The signing is then scheduled with the borrower by the escrow officer based on when he or she can read and sign the loan documentation.
Signing – Final loan and escrow documents are signed, typically at the escrow office.
YOU SHOULD DO THE FOLLOWING AT THE SIGNING:
Bring proof of insurance and identification.
Review and understand the final loan documents. Check the loan terms and interest rates to ensure they are what you agreed upon. The names and address should be checked as well to make sure they are accurate.
Sign the documents.
Bring a cashier's check or preferably arrange a wire transfer to pay for the closing costs and down payment. Personal checks are not usually accepted. If they are accepted, they can cause a delay because they have to clear first.
Funding – After the signing, the escrow officer send the documents to the lender for final review. Then, the lender sends a wire or check for the amount of the loan to the title company.
Confirmation of Funding – The lender authorizes the disbursement of loan proceeds.
Closing – Documents transferring title are officially recorded by the County Recorder.
Take advantage of our expertise by calling our office at (619) 692-3630 to schedule a personal consultation today. You will find that the skill, professionalism, and consideration we give to each of our clients makes getting your loan a pleasant and successful endeavor.