Today, active duty military service members, veterans, and their spouses can achieve the dream of homeownership with a VA loan. These are mortgage loans made by private lenders that are guaranteed by the U.S Department of Veterans Affairs (VA). Although these loan guarantees are designed to make owning a home easier for those who have served the country, meeting the requirements to qualify for a VA loan can be complicated.
At Community Mortgage, we support veterans and their families in San Diego by arranging for VA Loans and making the process as simple for you as possible. If you have questions or need assistance obtaining a VA loan, call our office today at (619) 692-3630.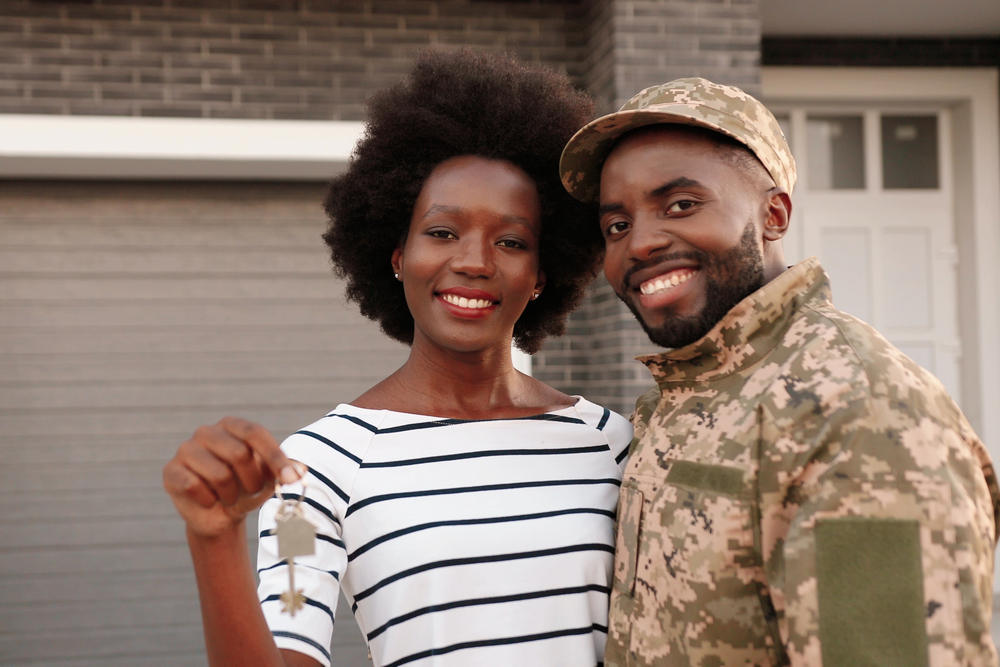 WHAT IS THE VA LOAN GUARANTEE?
VA guaranteed loans are made by private lenders, such as banks and mortgage companies, to qualified veterans in order to purchase a home or refinance an existing VA loan. The VA guarantees up to 25 percent of the loan amount. The guarantee allows veterans to obtain a loan without making a down payment and also protects the lender if the borrower defaults. Generally, the loan limit is $424,100, however, the loan limit in San Diego is $612,950 since this is a high cost area.
WHO IS ELIGIBLE FOR A VA LOAN?
In order to be eligible for a VA loan, you must have served on active duty, either for 181 continuous days during peacetime or a minimum of 90 days during wartime, and have a discharge other than dishonorable. National Guard members and reservists who meet certain criteria and have served for 6 years are also eligible, as are surviving spouses of service members who have been killed while serving the country. Individuals who receive VA disability benefits can also apply. It is important to note that being a veteran does not mean that you are automatically eligible for a VA loan, because there are also credit and income requirements that apply.
BENEFITS OF VA LOANS
VA guaranteed loans offer veterans and their families a number of advantages, including:
No down payment is required when buying a home, whereas conventional loans typically require at least 5 percent and FHA loans require 3.5 percent
No private mortgage insurance (PMI) is required
Sellers can pay the closing costs
VA loans have lower average interest rates than most other types of loans
VA loans can be paid off early without a prepayment penalty
A home can be refinanced for up to 100 percent of its value
Borrowers with an existing VA loan can qualify for a Streamline Refinance
Disabled Veterans can obtain a waiver of the Funding Fee, provided that they have received a disability payment or are at least 10 percent disabled
OTHER REQUIREMENTS FOR OBTAINING A VA LOAN
In addition to meeting the service member eligibility requirements, veterans must meet credit criteria and have steady and sufficient income to cover the mortgage payments and home expenses. Although the VA does not require a borrower to have a specific credit score, most lenders require a score of around 620. However, credit requirements vary from lender to lender.
Moreover, the VA prefers borrowers to have a debt-to-income ratio not greater than 41 percent, although lenders may be more lenient. The VA also has a residual income requirement to ensure that borrowers and their families have enough money to cover basic necessities such as food and transportation. Finally, the veteran must occupy, or intend to occupy, the property as his or her primary residence within a reasonable amount of time after the loan closes.
The VA Funding Fee is a fee that a borrower is required to pay directly to the Department of Veteran's Affairs so that the VA can guarantee the loan. The fee depends on a number of factors and can range from 1.25 percent to 3.3 percent of the loan amount. A borrower who makes a down payment will pay a lower Funding Fee.
SERVING THE SAN DIEGO MILITARY COMMUNITY
At Community Mortgage, we believe that active duty service members, veterans, and their families deserve to be recognized for their service to our Nation, and reap the rewards of home ownership. Like many government agencies, however, navigating the VA can be a daunting challenge. Whether you are seeking to buy a home or refinance an existing loan, we have the necessary knowledge and skill to guide you through the process.
Our experienced mortgage consultants routinely help veterans obtain VA loans through a network of respected VA-approved lenders. We assess your situation to determine whether you meet the VA's service eligibility requirements as well as the credit and income criteria typically required by lenders. Call our office today at (619) 692-3630 or fill out a contact form for a free, personalized consultation to learn about the available VA loan options to you.