VA Loans San Diego: What Makes them Different?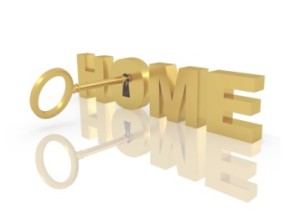 Being in the military field is indeed a great opportunity to show your love to your country and to your fellow countrymen. You can face several hardships, you will need to leave your family and you will even have to give up your life just for your mission. The good side is, being a military member or a veteran qualifies you to a lot of benefits offered by the government. One of these benefits is the VA home loan. If you are in San Diego, why should you consider getting VA loans San Diego?
No Down Payment
Sometimes, it is hard to qualify for a home loan most especially when you will apply in a bank or in a lending company. Aside from having a good credit score, you should also have enough money to pay the required down payment. You will not need to worry about the down payment though if you will apply for VA loans San Diego. This loan allows you to have your desired home even without paying any down payment. Regardless of the value of your home, rest assured that no payment will be required.
No PMI (Private Mortgage Insurance) for VA Loans San Diego
A PMI or Private Mortgage Insurance is usually required by lending companies most especially when the borrower cannot pay in full the 20% down payment. This is an assurance protecting the lender in case the borrower cannot pay his/her loan.
This PMI though is not required with VA loans San Diego. The main reason for this is that the federal government backs up the loan. They will also assume the risk on behalf of you, the borrower.
Competitive Interest Rates
Mortgage interest rates are usually based on the payment term, the risk associated and on the loan amount. With a San Diego VA loan, you will not need to worry about high interest rate because it is backed with a guarantee. With less risk associated, the lending company will be willing to offer lower interest rate to you.
There are more benefits of acquiring VA loans San Diego, but these are among the most common ones. Therefore, if you are a veteran, a military member or a spouse of any of these and you are qualified to apply for such, do not hesitate to try your luck. So long as you are eligible and you have all the necessary documents, there should be no problem. You will be able to get a decent home for your family.
If you have questions about getting VA loans San Diego or if you need help, you can contact us at Community Mortgage. We've been in business for years already and we are proud to say that we already have helped a lot of people acquire the loan they need. Contact us at (619) 692-3630 for a free and personalized consultation. Allow us to help you and you will be glad you did. In no time, you will be able to get that dream home of yours!