Community Mortgage Recognized as One of the Top 5 Mortgage Refi Companies in San Diego
Community Mortgage was recently recognized as one of the Top Five Mortgage Refinance Companies in San Diego by Expertise.com. In fact, our company is listed at the very top, and received an A+ score for reputation.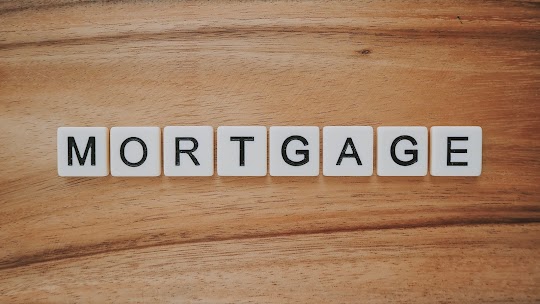 Factors For Ranking San Diego's Refinance Companies
To compile its list of the Top Five Mortgage Refinance Companies in San Diego, Expertise.com examined a total of 671 different companies in the area. Factors they assessed included:
Reputation
Credibility
Experience
Availability
Professionalism
Out of the 671 sites that they reviewed, 404 made their curated list. Among those, only 5 qualified as "Top Picks."
Expertise.com writes, "Our proprietary research and selection process identifies the top service professionals in over 200 different industries across the top cities in the United States. Every month we help over 10M customers find the best qualified service professional for their needs. To date, we've analyzed over 10M companies and have generated $200M in revenue for the local businesses we feature on our site."
We are very proud to have received this award from a company that conducts such rigorous research. We are also excited that more customers searching for a mortgage refinance company in San Diego will have the chance to discover their services thanks to our listing on the Expertise.com website and the press that goes with this prestigious award.
How They Help San Diego Customers Refinance
All the assessment areas used by Expertise.com to make their recommendations are key areas of focus for Community Mortgage. Here is how they go above and beyond to help local homeowners refinance quickly, easily, and successfully:
We educate San Diego homeowners on the different options available to them, offering detailed recommendations based on each individual's financial scenario. We want our customers to be able to make confident, informed decisions.
We offer a wide variety of different loan products. No matter the situation, there is a mortgage refinance solution that is right for every San Diego homeowner.
Transparency and clear communication are among our top priorities through every step of the refinance process. By keeping homeowners in the loop with regular updates, we make the refinance process a smooth one with no surprises.
We offer long-term support for all our customers. We are here for you not just today, but also for your future needs.
Refinance Your Mortgage with Community Mortgage Today
Whether you want to adjust your mortgage rate, loan term, or another aspect of your home loan, we can walk you through the refinance process rapidly and easily.
To get started now, please call (619) 692-3630 to schedule a consultation. We look forward to showing you what makes them one of the Top Five Mortgage Refinance Companies in San Diego as rated by Expertise.com. Let us help you save money and help you accomplish your goals with a mortgage refinance that suits your needs.