Top Rated Mortgage Broker in San Diego Shares Tips for Buying First Property
Compared to how the world looked like for past generations, it's a tough world out there for millennial. When it comes to home-ownership, most millennials don't see it as very important, as owning a house is a huge burden, exacerbated in the 2008 economic depression when many millennials saw their parents and grandparents struggling to keep their homes.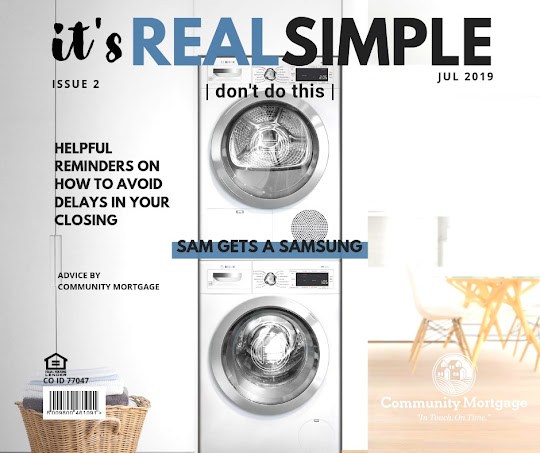 However, the housing market is being shaped to cater to millennials, which is paving the way for this category of consumers to make better investments.
Frst Time Home Buyer Tips
Here are some tips if you're about to become a first-time home buyer in San Diego:
Save as Early as Now – Millennials struggle more when it comes to buying a house compared to past generations. This is because the housing prices are much, much higher than the prices in the 1980s. As such, it's crucial to save money for a house as early as your first job.
Don't Wait to Get Married – In the past, people would typically wait until they get married before they purchase a house. However, modern values no longer necessitate this. You can now get a house of your own even if you're single. The earlier you invest in real estate, the better.
Don't Be Afraid – The housing crash in 2008 has brought about a fear of long-term investments lingers up to this day. Millennials today probably know someone who lost their home in 2008. For this, it's important to remember that the housing market has recovered. Furthermore, buyers, lenders, and real estate agents are taking actions to prevent the housing market from crashing again. Today, lenders have more stringent policies when it comes to approving loans. Builders now face challenges in securing financing for new construction, and real estate agents are no longer overly pushy with buyers to get a house, as they've realized the huge difference between being able to afford a property and comfortably being able to pay the monthly payments.
Credit Score is More Important Than Ever – One of the primary reasons the housing market crashed in 2008 is that lenders approved buyers who weren't eligible for a loan because of their poor credit score. As mentioned, things have changed today, and lenders are stricter when it comes to home loan approvals. Lenders investigate a buyer's credit score meticulously before they consider a buyer.
Be Patient – If you have a poor credit score or you need more money to pay for a down payment, then you must earn how to practice patience. While you're waiting, use this time to learn more about the market. Keep track of housing prices in the area where you plan to buy a house and see how much it sells for. When you're ready to purchase a house, it's vital that you seek the help of a real estate agent. Even if you've learned a lot in the time that you've waited to get enough money or build your credit score, a real estate agent will truly know the ins-and-outs of the market. At the same time, a professional agent can help you find the right house that will suit all your needs, and all you need to do is sit back and explore your options.
Buying Your First Home with Community Mortgage
Some millennials may not see homeownership as important, however, this doesn't mean that it's not a good investment. If you want to invest in something, buying a house is a worthwhile goal that you will be able to benefit from in the long run. If you are a first-time home buyer in San Diego, consider getting professional help to be able to make an informed decision.
Community Mortgage educates first time home buyers to make an informed decision when buying a house. Contact them today at (619) 692-3630 if you're a first time home buyer in San Diego, they are happy to help!