The Best Time to Buy a House in California
Many have found California to be one of the best places to live. It has a world-famous coastline, beautiful beaches, state parks, and thriving cities and neighborhoods. If you plan on becoming a resident of the beautiful state, when is the best time to buy? In this article, we will discuss the best time to buy a house in California and the factors affecting and determining the best times.
How the Seasons Compare for House Buying in California
Summer (Best Selection)
The California housing market sees the highest sales activity and selection of properties in the summer – with the end of May and June having the most home sales. Many families want to move before a new school year starts and use their summer vacation to move into a new house. This means summer is also the most expensive time to buy because of higher demand and competition. Many industry professionals suggest you start looking for a home in January or February to have a late spring or summer closing.
Spring (Good Selection)
Spring is the second best for inventory and pricing when buying a home in California. The weather is typically pleasant, which makes house hunting and moving more enjoyable. When you buy a home before the year ends, you can receive tax benefits for the current year.
Fall (Fewer Options but Better Prices)
Early fall can be a good time to buy a home because even though the inventory might be less than in the summer, it is still plentiful. Fall is also typically less busy for home buying, and less competition makes negotiating a better price for sellers easier. Sellers are also eager to close a deal before the winter season begins, so some deals present themselves in late fall through the holidays. Sales tend to rise again in December as buyers try to wrap up their financial matters before the end of the year.
Winter (Best Price)
Fewer people are looking to buy homes during winter, so there is the least sales activity in the year, with January and February being the slowest. Prices and mortgage rates tend to be lower, and homeowners who list their homes during the winter may be more motivated to sell either because they are looking to relocate quickly or have had their homes on the market for a while. These factors lead to more flexibility in negotiations and a smoother buying process.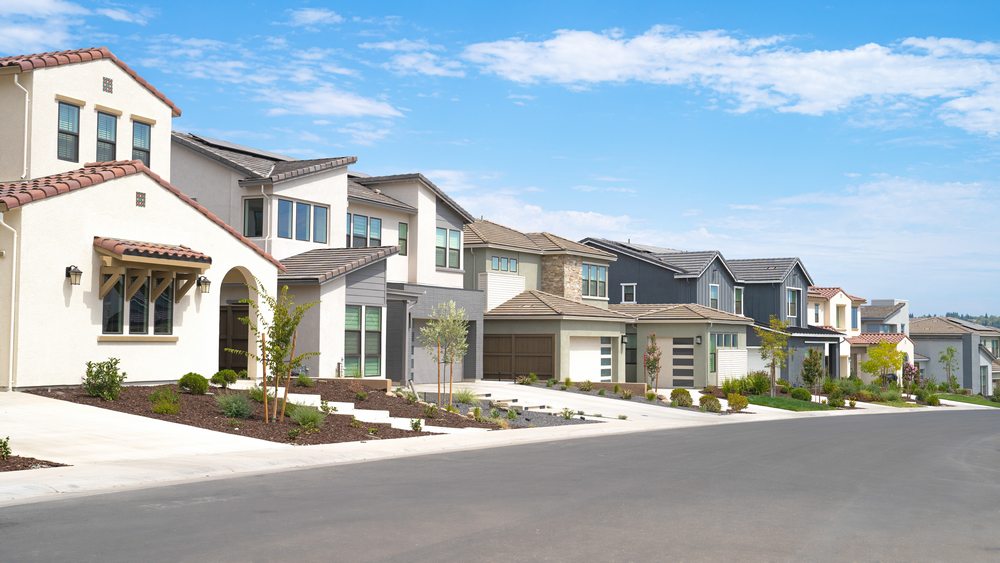 Best Cities to Buy a House in California
Choosing the best cities to buy a house in California is subjective and depends on where you want to live, if you're trying to be near friends or family members, the location of your job, or where you want your children to go to school. Choosing where to buy a house also depends on whether you'll live there full time, use the house as a vacation home, or purchase an investment property. Some homebuyers prefer rural areas, others enjoy the hustle and bustle of the city, and some prefer the laid-back vibes of small coastal towns.
Some of the top-rated cities to buy a house include:
San Diego: Its beaches, world-famous zoo, and the warm climate attract buyers who want to live a laid-back coastal life but still be in a major city.
Irvine: Located in Orange County, Irvine is close to the coast, is home to an accredited university, and is centrally located.
Los Angeles: One of the country's largest cities, LA is a vast metropolis that is the center of the film and entertainment industry.
Santa Barbara: This seaside town has beautiful scenery, a major university, and a strong surf culture.
San Francisco/Bay Area: Another beautiful metropolis near the ocean, Silicon Valley, and the mountains.
Next, you want to work on reducing any debt-to-income ratio (DTI). While your DTI isn't technically a part of your credit score, lenders are more likely to approve a loan to those with a DTI less than 50%. There are several ways to lower your DTI. You can lower it by using the debt snowball methods or by paying off any credit card balance you may have accrued.
The Best Time to Buy is When It's Best for You
The best time to buy a house in California is whenever is best for you. It's impossible to predict the market, but as long as you are financially and mentally ready to buy a home, then it is the right time to buy for you. Only you know what is best for you and your family and what your family needs, so when you're ready to buy a house, it's your time. When you're ready to move to San Diego, work with Community Mortgage. We focus on educating borrowers about the loan process and keeping them involved the entire time. Schedule your FREE mortgage consultation by calling (619) 692-3630 or clicking here!