San Diego Mortgage Refinance: The Benefits of Opting For It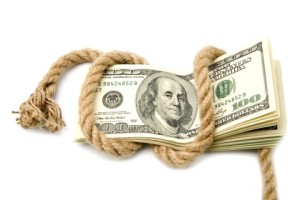 Qualifying for a mortgage can surely make you happy. However, problems occur on the most unexpected times. You can find yourself facing a financial problem that you no longer can pay for your mortgage. In that case, then it is just better for you to opt for San Diego mortgage refinance, if you live in San Diego. What are the benefits that you can get if you will opt for a San Diego mortgage refinance?
Your monthly payment will become lower.
Refinancing your mortgage will mean lowering your monthly payment. How is this so? If your current mortgage has an adjustable mortgage rate and you cannot pay it any longer, then you can have a lower rate when you will refinance. With a lower rate, you will no longer find it hard to pay for your loan. Moreover, you can also spend money on more important things.
You can change your loan program type.
If you currently have a mortgage having an adjustable rate, expect to pay low to high rates and vice versa from time to time. You are unfortunate when the interest rate keeps on going higher. To save you from this hassle, you can change your loan program type when you will opt for a San Diego mortgage refinance. Instead of having an adjustable type, you can just choose a fixed type. This way, you will not have to worry about the immediate increase of your interest rate in the future.
You can have a better credit score if you will opt for a San Diego mortgage refinance.
Once again, refinancing will mean lower interest rate. Therefore, this will also mean that you will be consistent in paying your loan. This can eventually lead to a good credit score. A good credit score is not only important in applying for a mortgage loan but it is also important in applying for any other types of loans. Who knows, you might need to apply for a different loan in the future, and that is when your good credit score will come in.
You can pay off your loan faster.
With lower interest rate, it will then be easier and faster for you to pay off your loan. This means that you can get rid of your financial obligation faster as well. You can then sleep well at night without thinking about your monthly payments. You can then buy your wants and enjoy shopping to the fullest.
With all these said, what is stopping you from opting for a San Diego mortgage refinance? If you need the help of a professional, contact us at (619) 692-3630, and we will gladly help you.