San Diego Mortgage Companies: How to Choose the Right Company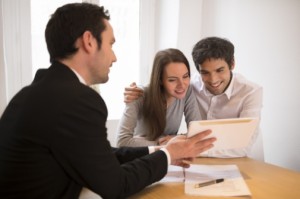 There are plenty of companies that can help you when it comes to acquiring a mortgage loan. In fact in San Diego alone, you have many options to choose from. Looking around for a mortgage company that offers a loan with good interest rate is fairly easy. You can simply browse online or you can go and visit some San Diego mortgage companies.
San Diego Mortgage Companies: Look for Them Online
The internet offers almost infinite choices in terms of mortgage loans. Many San Diego mortgage companies have their own sites so it is pretty simple to find them. By visiting the sites of these companies, you can get the additional benefit of saving your time. You can get a faster sense of what the company is offering, even without going to their physical office.
You can indeed save time and you can easily choose some possible San Diego mortgage companies when visiting their sites. But do you think that it is better to choose from their sites alone than to face their own representatives? Of course it is better to meet the mortgage representative because this can certainly help you choose the right mortgage company. You can feel better when you will work with a company that you are comfortable with. And you can evaluate the different San Diego mortgage companies based on certain things like their willingness to help you get the mortgage loan you need most.
Factors to Consider
If you are a beginner, of course, you should ensure that the company will tell you the basic things that you should know in terms of a mortgage loan. The company will need your email address, telephone/cell phone number and of course your name. These are the standard requests that a company will ask from you so you should not be afraid to give such details unless the company is asking things that you know they do not need at all.
You should also be sure that the company you are dealing with has a good record. If you are not comfortable dealing with them, then there must be a problem. This needs you to ponder on things carefully before making your final decision.
Getting qualified for a mortgage loan is not difficult if you had chosen the best from the different San Diego mortgage companies. Just make sure to submit all the needed documents and follow their payment scheme. If you cannot decide on the type of loan that you should get though, allow us at Community Mortgage to help you. We're just a phone call away, so what are you waiting for call now (619) 692-3630?