Our Guide to FHA Loans: Is It the Right Choice For You?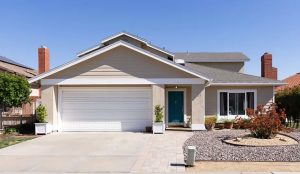 Buying a home for a growing family has always been the dream, but the reality is that it is often expensive. First-time homebuyers often find it challenging to get their foot in the door with the current house market rising to save the required down payment, along with the extra expense, you need to pay out of pocket from repairs and upkeep.
Fortunately, there are home loan programs that allow people with less than impressionable credit scores to qualify for a mortgage: FHA loans.
What is an FHA Loan?
Insured by the Federal Housing Administration, an FHA loan is a government-backed mortgage that is often a perennial favorite among first-time homebuyers. You can say that it caters to them naturally as the borrowing criteria are generally more loose compared to conventional loans.
This means that homebuyers with a credit score that doesn't meet the standard requirements in a conventional mortgage loan can qualify for an FHA loan, especially for those who want to steer clear of steep interest rates.
What are the requirements for FHA Loans?
Since you don't need to meet a high credit score, borrowers will only need a satisfactory credit of at least 580 to acquire 96 percent of the loans. In addition to the set minimum credit score, you will also need a stable income that is sufficient enough to pay for 3.5 percent of the property's purchase pierce. These are the general requirements, though some lenders may add to the list.
How to Apply for an FHA Home Loan?
Beyond meeting the credit score requirements, borrowers will also need to submit their bank, retirement, and investment account statements. This includes a minimum of two pay stubs and W-2s that can cover the last two years of your employment for wage earners, or your tax returns for self-employed individuals.
Keep in mind that now all mortgage lenders are qualified to approve or fund FHA loans. These are specific to FHA-approved lenders, which you can easily determine by looking at the seal on their premises or advertising.
The Bottom Line: When is an FHA Loan a Good Choice?
If you already have enough money saved for your down payment, then FHA loans are not the best choice for you as it often lacks reward for good credit. However, it is the right choice for individuals who are looking to settle down without the proper credit score or sufficient funds to pay for the initial costs.
It offers low down payment requirements, wherein you can pay for as little as 3.5 percent with a low minimum credit score. You can also leverage favorable interest terms with fixed interest rates, and more options to pay off closing fees for processing your mortgage over time.
If you're looking to take out an FHA loan for your mortgage in San Diego, we are your best option. Call us on (619) 692-3630 today to see how we can help.