Mortgage Refinancing: Important Things about It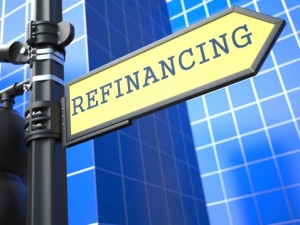 If you were able to acquire a home via a mortgage loan, then most likely, you are already thinking of mortgage refinancing. However, just like most people, you might also be wondering on when is the right time to do so. Mortgage refinancing is simply the process of paying off your present mortgage with a new loan at a more affordable interest rate.
Mortgage Refinancing and its Advantages
Mortgage refinancing has several advantages, most especially when it is done during the right time. For one, you can have a lower monthly payment. Your loan's total cost can also be lowered, thus, helping you save money in the long run. Moreover, with this option, you can liquidate your home's equity hence, you can have more cash to pay your other debts.
The Perfect Time to Refinance
Mortgage refinance is not a perfect option for everyone. So, how can you know when you should refinance? The following are some of the signs to consider:
The mortgage rates as of the moment are much lower when compared to the time you obtained your mortgage.
You are faced with loan default and foreclosure.
Your home has significant equity and you want to convert some into cash by reconstructing your mortgage.
You want to change your payment terms. You can either reduce or lengthen it, depending on your needs and wants.
Mortgage Refinancing with Bad Credit
Of course, when you will apply for a new loan, your credit score will be checked, just like when you had applied for your old loan. Definitely, your credit score will have a great impact on your future mortgage loan interest rate. Also, your credit score will also be a factor if you can qualify for a mortgage refinance or not.
The good thing is, you can still apply for a refinance even if you have a bad credit score. How? Here are some tips that can help you:
Decide on your ideal payment terms.
Go to the 3 major bureaus and get your credit report from each one of them.
Search and choose a minimum of 5 mortgage lenders.
You Need Help
If you have decided to opt for mortgage refinancing, then it is also important that you seek the help of professionals. For example, if you are applying for a mortgage loan in San Diego, you can visit us at Global Mortgage. We will gladly help you find the best mortgage company. Of course, we will also help you until you get qualified for your new loan. Do not wait further, contact us at (619) 692-3630 to get started.