How to Prepare Your Home for the Winter Season
While California winters aren't as bad as those in the snowy states, the weather does take its toll on our homes. When homes are not adequately prepared for the chilly season, the occasional freezes can cause roof leaks to cracked water pipes. As a responsible homeowner, you know how it's better to prevent issues from arising rather than repairing them. This blog will go over how to prepare your home for the winter season so that you can enjoy a carefree holiday season!
Inspect & Maintain Nearby Trees
Even in California, it's crucial to perform preventative winterization measures on your home before winter arrives. Exterior home maintenance is the prime way to prep your home for the season. Due to stormy weather and the colder environment, you'll want to start by inspecting your trees! Tree branches and leaves can cause all sorts of problems, such as clogged gutters and roof damage.
Start by assessing the trees and checking to see if they're healthy. If not, you'll probably want to consider removing the tree entirely for safety reasons. To keep rodents and insects away from your roof, you'll want to trim the tree to ensure that its branches make no contact with your home. Besides protecting the house, this will also improve the curb appeal—something every homeowner should aim for!
Clean & Inspect Your Roof
Before winter rains start, it's important that you clean your roof and verify its condition. You can start by clearing leaves, tree branches, and other debris off your roof and gutters. Next, inspect your roof's shingle and waterproofing components. The last thing you want is a leaking roof in the middle of winter. Good homeowners prepare for the seasons ahead of time!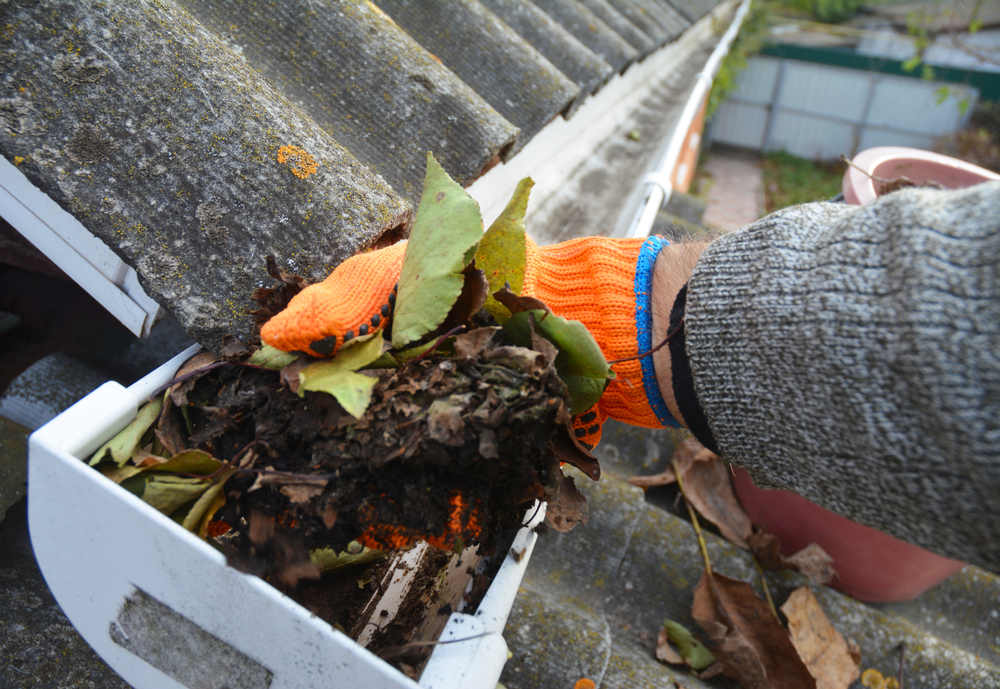 Test Exterior Lights
Due to the winter's reduced daylight hours, exterior lighting is a vital safety feature every home should have. Test your porch light, path lighting, and security lights to ensure they turn on. Even if they do work, if you haven't replaced our bulbs in a while, you should consider doing so proactively.
Seal Exterior Gaps and Cracks
Many homes (especially older ones) have gaps and cracks between exterior elements such as siding panels and window/door trims. While usually too small to notice. Such fissures can nonetheless leave a home vulnerable to water intrusion, air infiltration, and pest infestation. To prevent this, go around the house and seal all visible cracks and gaps with caulking. Who says being a homeowner is an easy job? It requires work and continuous attention to ensure your home remains in a good state.
Join The Art of Home Ownership Program
What if we told you that you don't have to keep track of and manage your home maintenance chores list? What if we told you that you could have a personal concierge that stays on top of all of the maintenance your home needs? It's possible with The Art of Home Ownership program! This program assigns you a personal home concierge that'll proactively keep your home in great shape and increase its value over time. They provide homeowners with tips and reminders on home maintenance needs. They can also offer your recommended professionals to do the job for you. Preparing for the winter season couldn't get any easier!
While snow is not a typical problem California homeowners face in the winter, we still have to prepare our homes for the season. Protecting our largest asset is essential for all homeowners. We hope this blog helped you see how to prepare your home for the winter season! If you want to learn more about how The Art of Home Ownerships can facilitate your life, give Community Mortgage a call at (619) 692-3630 or click here.