How to Prep Your Home to Sell
When selling a home, a lot of work goes into prepping your house for sale, and it's not uncommon for clients to forget something while prepping. This list of how to prep your home to sell will help you create a great first impression, attract buyers, and bring in the best offers. Keep reading in case there is something you've missed!
Common Tasks for Prepping Your Home to Sell 
Declutter, Depersonalize, and Deep Clean
Everyone knows your home should be almost empty when selling. You don't want potential buyers to see crowded closets and cabinets, cramped rooms full of furniture, and piles of mail on the counter. You want them to be able to see and look at the beautiful features in your home without focusing on your items, dirt, and grime. Pack what you don't need for everyday life as you declutter and depersonalize. Then things are already packed up, and you won't have to worry about random things lying around as people come to view your house. Hiring a professional cleaner is a great option if you don't have time to deep clean.
Pressure Wash Your Home's Exterior
It's common to keep the inside of your home clean, but you can't forget to clean the exterior too! You'll want to clean all aspects of the home's exterior, including:
Decks
Patios
Exterior walls
Walkways
Driveway
Roof
You can rent a power washer from most home improvement stores for $40 to $100 per day. You can rent the pressure washer for the weekend and use it to clean all those parts of the exterior.
Spruce Up the Front of Your Home 
To make a great first impression, take a little time and spruce up the front entryway. You want your front entryway to be welcoming, so buyers are eager to enter. Ways to make your entryway pop:
Give the front door a new paint job
Clean your mailbox with a sponge and soapy water
Put a new welcome mat in front of the door
Update light fixtures for less than $100
Decorate with potted plants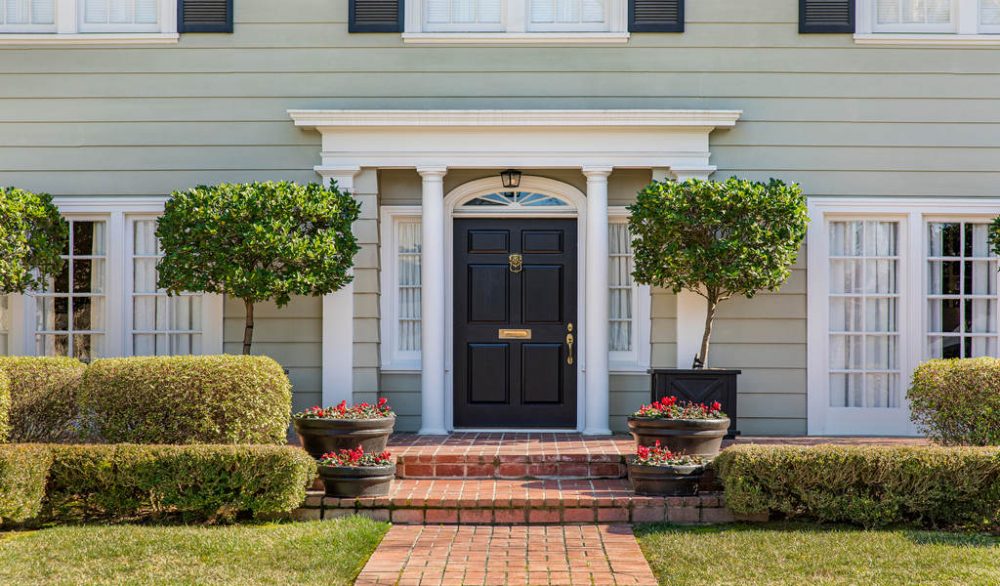 Remove Hazards on Walkways
A cracked or uneven walkway is not just an eyesore but also a safety hazard. Fixing your walkways is the best way to guarantee potential buyers do not trip or fall when trying to get into your house. For minor imperfections, you can repair the cracks yourself. If there are larger problem areas, your best bet is to contact a professional contractor for estimates.
Clean Your Attic, Basement, and Garage
Now that the interior and exterior of your home are nice and tidy, what about the rooms you don't use often? Storage spaces like the attic, basement, and garage must also be swept and dusted. These spaces don't need to sparkle unless they're used as finished living spaces.
Warranties
If you're leaving appliances still under warranty with the home, know where the warranty information and receipts are so you can pass them along to the buyers. Be mindful of whether or not you have warranties for other things like landscaping, roof repairs, paving the driveway, and more. To cover any problems or malfunctions, sellers can purchase a home warranty during the listing and escrow period. You can use this to your advantage because buyers will have peace of mind knowing the house is protected when they submit an offer.
A Fresh Coat of Paint
Painting is a great way to revitalize any home. Remember that while neutral colors are the standard, not everything has to be white. You can use white for the baseboards, crown moldings, and trim, but other great neutral paint colors are popular among today's buyers.
Let in the Sun and Replace Old Lightbulbs
When you open your home to sunshine, it will feel larger, cleaner, and more inviting than dark rooms that feel closed off. You also want your rooms to be bright when the sunshine is limited. Buyers appreciate the use of new LED light bulbs because they are energy-efficient, last longer and won't require replacement as often, and produce a much brighter light. Older lightbulbs create a yellowish light, making everything look old and dated.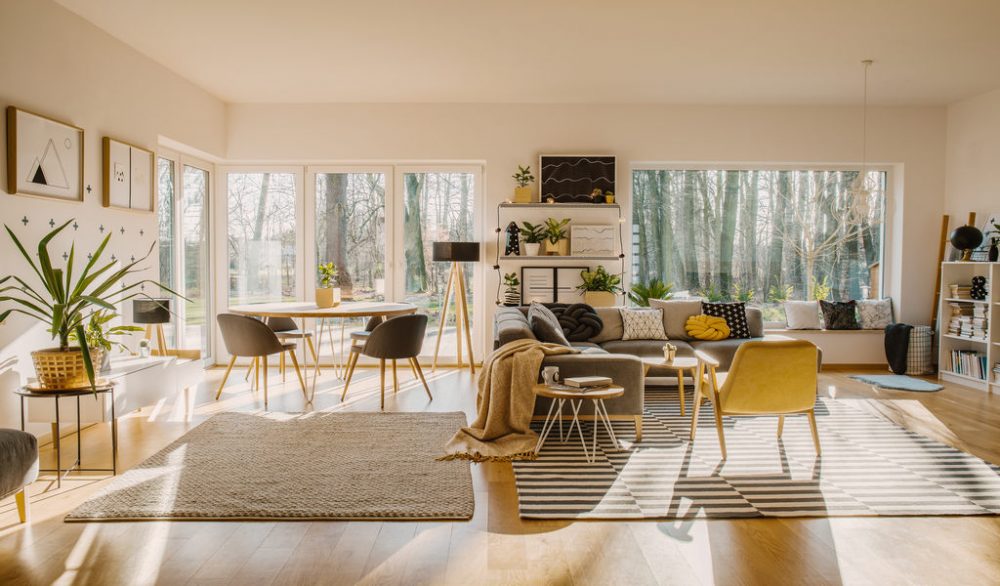 Pre-Appraisal
A pre-appraisal can still be helpful – especially if you're trying to sell your house independently. Taking this step can help you avoid problems so they don't become unwelcome surprises just as you're ready to close the sale. A top real estate agent will always run a comparative market analysis (CMA) to determine how much your home is worth, but a pre-appraisal isn't a bad idea.
Neutralize Foul Odors
Homeowners with pets or who smoke tend to go nose-blind to some of the foul odors in their homes. Buyers will certainly smell these odors. Despite what commercials for air fresheners say, you cannot simply plug in or spray something into the air to eliminate these odors.
To help remove tobacco odors, you can run a humidifier for a few days and open the windows before a showing. Seek out more professional solutions if the smell remains in your home. Pet odors are a common issue where you'll have to do more than open your windows. To fully eliminate the smell, you may have to replace the carpets and floorboards underneath.
Other Ways to Prep Your House to Sell 
Look Up Your Home Address
Most buyers begin their house hunt online, so you want to ensure that the information on your listing is correct. Search your home's address and read through the property details to ensure they're correct. If your property shows up on Google Maps Street View, look for the new updates to the exterior of your home. If they aren't there, include the updates in your listing.
Pre-Listing Inspection
Home inspections are usually unavoidable. Porch revealed that 88% of buyers insist on a home inspection before closing, and 83% of mortgage lenders even require it. As a seller, a pre-listing inspection gets you ahead of a home inspection requested by a buyer. A pre-listing inspection will reveal any repairs that need to be made, help determine a price point, and encourage more substantial offers before you close on a sale.
Hire a Professional Photographer
You'll want to find a professional photographer who can take photos, do a video walkthrough, and take aerial photos of your home. A video walkthrough can show buyers the flow and layout of the house. At the same time, aerial photography highlights your property and its surrounding area, giving potential buyers a view of the entire property. Your real estate agent should have photographers in their network to take pictures and videos if you don't know anyone.
Boost Curb Appeal
You may have pressure-washed the exterior, spruced up the front entryway, and patched up any cracked concrete, but there's still more to do to wow potential buyers. There are a variety of curb appeal projects that will give you a good return on your investment if you have money left over. Curb appeal projects with high ROI include:
Basic yard care: cut grass, fertilized lawn, and weed control
Bark mulch to be delivered and laid out
Landscaping upgrades like a new walkway, flower bed, and shrubs
Paint home exterior
Install new garage door
Think About Small Details
Small things like a bowl of bright fruit on the kitchen counter, a bench near the door, or a basket of fresh white towels might not seem like they would affect a buyer, but they do. Small details like these make a bland room feel lived in and welcoming.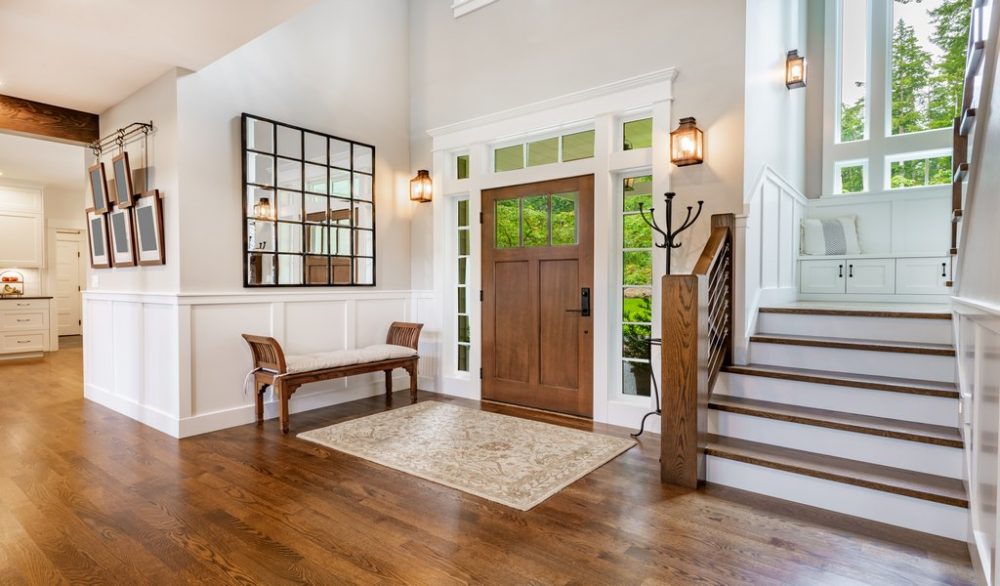 No Pets at Showings
Even if your home doesn't smell like your pets, buyers might not be as enthusiastic about pets as you are. Take your pet out on an outing or arrange for someone to watch them while potential buyers are at your house so they can tour in peace.
Consider Professional Staging
Staging a house may seem unnecessary, but it can make a big difference to buyers. A well-staged home can help buyers envision what it would be like to live in the home. It's important to have key rooms resemble what they would look like while someone is occupying them.
Be Honest in the Seller's Disclosure
If you choose to forego a pre-listing inspection, you must report all the issues you know about in the seller's disclosure document. It is important to list all severe issues like a basement that floods, a leaking bathroom sink, or a hairline crack in the foundation. Reporting these issues lightens your legal liability.
Breathe Easier By Prepping Your House to Sell 
Selling your home is no small task, and prepping your home for the sale can feel overwhelming. But with insight from top real estate agents and San Diego's top mortgage broker, you can breathe easier knowing someone will help you along the way. When looking for a new home, reach out to Community Mortgage. Schedule your FREE mortgage consultation by calling (619) 692-3630 or click here!