Why Are Homes in San Diego So Expensive Right Now?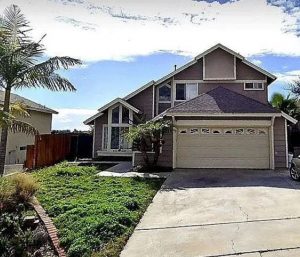 If you are in the market for a home in the San Diego area, you have doubtless noticed the surge in real estate prices. At the time of this writing, the Zillow Home Value Index lists $808,648 as the average value of a home in San Diego. According to the index, this represents an astonishing year-over-year change of 18.8%.
Indeed, this is faster than the price increases we have seen in Los Angeles or San Francisco (or anywhere else in California, for that matter).
KPBS wrote in May, "The median price of an existing, single-family detached home in San Diego County rose to $825,120 in April, an increase from $800,000 a month ago, and over $150,000 more than the same time last year, according to the California Association of Realtors."
Why Do Home Prices Keep Climbing?
Housing supply is low and demand is high. Moreover, interest rates remain low. Together, these factors have created a perfect storm for skyrocketing home prices.
Indeed, you probably recall that even before the pandemic, a housing shortage was becoming an issue nationwide, but particularly on the West Coast. Jobs opening up in cities have brought people to metropolitan areas—but new housing construction has not been able to keep up.
Additionally, a lot of people are feeling pressure to move on properties. Bloomberg explains, "Watching prices climb, people with little taste for speculation may nonetheless feel the urge to take on a bigger mortgage lest they be priced out of New York or London or a suburb within commuting distance of any thriving city."
Further, that article explains that right now, a lot of people are experiencing "fear of missing out" with respect to economic gains. Real estate is attractive as an investment opportunity at this time, and a lot of buyers are looking to capitalize on surging prices.
Economic recovery plays a role too. The San Diego Union-Tribune writes, "The last time prices went up this fast in the San Diego metropolitan area was in March 2014 as the region rapidly climbed out of the Great Recession."
Many People Can Still Afford to Purchase a Home in San Diego
The situation can be a daunting one if you are worried about losing out on opportunities to purchase in a competitive market. And indeed, you will need to move fast and position yourself to make a competitive offer if you want to be able to buy your dream home in San Diego.
Nevertheless, this is a time of opportunity not just for sellers, but for buyers as well. Buying now means locking in a price on a home that will likely continue to rise in value. It also means locking in a low interest rate, making homeownership affordable.
Indeed, many homebuyers in San Diego are probably underestimating just how affordable housing is right now. Read on to Can You Afford to Buy a Home in San Diego Right Now? to find out more.
Buy a Home in San Diego Now With a Competitive Mortgage
If you want to get a great price on a beautiful San Diego home and an affordable interest rate, the time to act is now.
To schedule your consultation and begin the application process, please give Community Mortgage a call at (619) 692-3630.