Home Affordable Refinance program Basics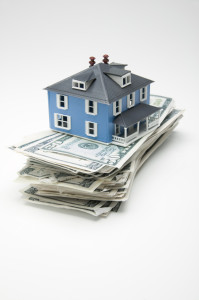 Are you having a hard time paying off your mortgage because of its high rates? Is the worth of your house lesser than the present amount of your mortgage? Do you want to convert your mortgage to a fixed-rate one, but are unable to? If your answer to all of these is yes, then you should seriously consider exploring HARP or Home Affordable Refinance Program.
The Making Home Affordable Program has two components which are aimed to help struggling homeowners. One of these components is Home Affordable Refinance Program. This helps when you want to refinance your home with a new mortgage.
Is Home Affordable Refinance Program a Good Choice?
If you will opt for HARP, you will notice that your savings will become substantial. You can reduce your mortgage payments by a huge amount per year. But of course, as with any refinance transaction, it is also important to note that there are fees that are associated with HARP loans. So you will need to consider the benefits and costs of your current situation.
One good thing about HARP is that its fees are more affordable than others. This simply means that you can save money in the long run.
When you are to apply for Home Affordable Refinance Program, make sure that you meet all the qualifications. You should also have the following documents:
Pay stubs
Mortgage statements
Tax returns
Account balances
Total amount of debts (car loans, student loans, credit cards and the like)
Complete information about second mortgages (if there are any)
Making the Application Process Easier
For you not to waste your time, it is important to gather all the documents needed. Ask your lender for the exact documents that are required and make sure you collect all of them. Once you have all the documents, make sure you submit them together. Do not submit them piece by piece because there is a chance that some of them will be lost or misplaced. Submitting the documents one by one can also cause a delay in your application. When sending the documents via mail, make sure you keep track of the dates you're sending them.
Some companies are willing to do all the paper works, but with a fee. You don't actually need to spend money for such. Free help is offered by the US Department of Housing and Urban Development. You simply have to contact one of their counselors and you can get the help you need in securing the needed documents.
If you need additional help in applying for your Home Affordable Refinance Program, make sure you contact our team. Contact us at (619) 692-3630 to learn more.