HARP Loan San Diego: Important Things to Know About It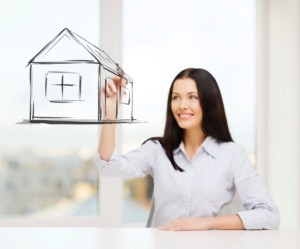 One of the common ways of getting a home is through a mortgage loan. Mortgage loan comes in different types and one of them is HARP or otherwise known as Home Affordable Refinance Program. If you are thinking of applying for HARP loan San Diego, then there are several things that you should know. These would include the basic things up to the complicated ones. So, what are these important things that you should know?
What is HARP?
HARP is a type of mortgage loan which is considered unique. It is unique in the sense that it is the only refinance program which allows qualified borrowers to benefit from low interest rates. These borrowers can either have no or little equity – it does not matter at all.
How do you know if are eligible for a HARP loan San Diego?
You are qualified to apply for a HARP loan San Diego if you meet the following:
The loan that you are applying for is guaranteed or owned by Fannie Mae or Freddie Mac.
The mortgage loan should have been sold to Freddie Mac or Fannie Mae by the 31st of May, 2009.
The mortgage loan should not have been previously refinanced by HARP. This can be considered though as long as the loan is guaranteed by Fannie Mae and as long as it was refinanced by HARP from March to May of the year 2009.
The LTV or loan-to-value of the loan rate should be more than 80%.
You should have a good credit history during the past 1 year and you should also be current on the loan during the refinance period.
What are the benefits that you can get by applying for a HARP loan San Diego?
The following are the top benefits associated with such type of loan:
Low monthly payments
Low interest rates
Fixed rate mortgage – this means that the interest rate will not change from time to time
You can build your equity in a faster way. There are shorter term options that are also available.
You will not only save time, but money as well with no appraisal needed.
How can you apply for a HARP loan San Diego?
Here are the following steps that you should follow when you would like to apply for a HARP loan San Diego:
Gather all the necessary documents. It is important that you have all the documents ready before you get in touch with your mortgage company. The documents will include your mortgage statements, your other debt payments that you are paying on a monthly basis, and your income details.
Get in touch with your mortgage company. Ask them if they are offering HARP loan San Diego. If they are not offering such, then you can also directly contact a HARP lender. Inform them about your interest and then make sure that you will pass all the needed documents.
Wait for approval. When there is no problem with your application, then there is a high chance that your application will be approved. Just wait for the call of your lender regarding the next steps that you should take.
If you can't find a mortgage company that is offering a HARP loan San Diego or if you need help in acquiring such, do not hesitate to call us at Community Mortgage. We will help you acquire the loan you need. Call us now at (619) 692-3630 and you will be one step ahead of getting your dream house!