Getting a Loan for a Rental Property: What Are the Requirements?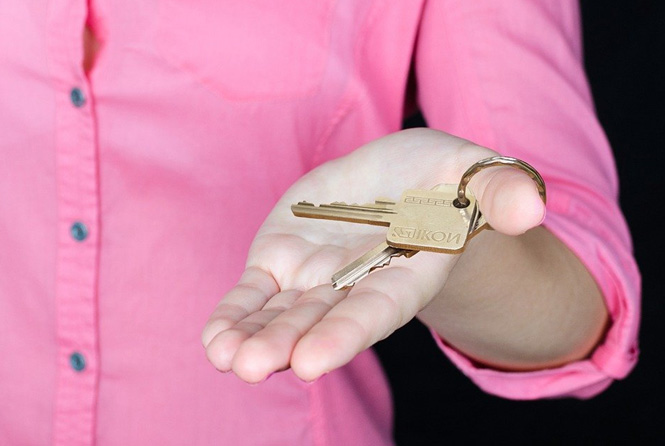 Despite of the upheavals in the global economic landscape, buying rental properties is still one of the most stable ways to invest money. Both new and seasoned investors recognize this. But most newbie investors require some form of financing before they can get off the blocks on their real estate investment dreams.
The problem is getting mortgage approval for investment real estate can be very challenging, says North County Property Group. This is where most people's property investing dreams get stumped.
In this post, we take you through the things you need to know before you approach lenders for a rental property loan. As far as any form of bank financing is concerned, information and preparedness is half of the battle. But for investment property financing in particular, knowing what to expect is more than half the battle of getting approval.
Understanding and following these tips will help you avoid becoming one of the multitudes of would-be investors whose dreams never become reality.
Requirements for Getting a Rental Property Loan
Down payment. The maximum loan amount that borrowers can expect for a single-family home is 80%. This means the investor is expected to put down 20% of the purchase price of the property. However, if the property has 2-4 dwelling units, the maximum loan amount falls to 75% maximum and a minimum down payment of 25% will be required. These conditions are not for new loans only as they also apply if the borrower is refinancing a loan, as long as they are not taking any cash out. However, if they are taking cash out, they are required to have a minimum of 25% equity position for a single-family homes or a 30% equity position if the house has 2-4 units.

Credit score. The credit score required to qualify for an investment property mortgage is 620. But this is the lowest credit score an investor can have and it is only enough to get their foot in the door. While it is possible to get approved for the loan with this level of credit, there will be significant additions to the cost of the loan. Loans made to borrowers with credit scores between 620 and 720 will have tougher conditions due to several low-level adjustments that the lender will make. The best credit score for an investment property mortgage is 740 and above.

Proof of income. A minimum of two years of income documentation is also a standard requirement. Banks are not simply interested in proof of income or the borrower's income level, they are also interested in the consistency of that income. There should be no likelihood that the borrower's income source will dry up. Prospective borrowers must be in stable employment or they must own a business that is growing well enough to be able to sustain their income level. Any form of fixed income – pensions, disability payments, and payments that have permanence – are accepted.


Debt to income ratio. Lenders also use the amount of debt a borrower has as one of their qualification criteria. The proportion of a person's monthly income which goes into paying off debts is important. Lenders will not approve a loan if the applicant is saddled with too much debt. The accepted debt-to-income ratio for investment property loans is 40%. This means that no more than 40% of the borrower's income should go to loan repayments, including their primary mortgage. But the good thing is, when calculating the borrower's income, lenders will admit 70%-80% of the projected income from the rental property as part of their current income. This can make it easier for an investor to qualify.


Cash reserves. Lenders will require borrowers to have enough cash to cover 6-12 months of mortgage payments on the rental property and their home. This money must be held in easily accessible places or financial instruments like savings accounts, checking accounts, money market funds, or brokerage accounts. Retirement assets will not be accepted as cash reserves for an investment property mortgage. Cash reserves help lenders access a borrower's financial resilience. It assures them that if an investor's income stops, they will still be able to meet their obligations to lenders.


Stiffer guidelines for the self-employed. In addition to the above, the guidelines have become stiffer for self-employed investors. New criteria relating to the sustainability of small businesses were rolled out as a result of the 2020 Coronavirus pandemic. Lenders expect to see financial records that have been prepared by a professional bookkeeper. Due to how small businesses were affected by the lockdown, they want to see a level of consistency in the business' financials. Owners of small businesses who do their bookkeeping themselves and who are not up-to-date with their records may have problems.
Apply for a Home Loan with Community Mortgage Today
This is a summary of what investors can expect when they approach a bank for a loan to buy a rental property. By using this information as preparation guidelines before you put in your application, you will greatly minimize the chances of getting rejected. Please call us today at (619) 692-3630 Cheers and good luck!