Do You Believe These Common First Time Homebuyer Myths?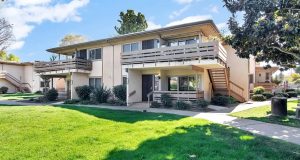 Borrowers shopping for their first homes in San Diego often do not realize how many myths and misconceptions they have about buying a home and choosing a mortgage.
These types of myths and misconceptions can hold you back from making a smart purchase and can also cause undue amounts of anxiety and uncertainty.
Buy a Home Tips in San Diego
So, let's clear up some common first-time homebuyer myths and misconceptions now.
It isn't essential to understand your local real estate market. First time homebuyers sometimes think they can dive into buying a home without really digging into understanding their local market. San Diego is an especially competitive real estate market, so it pays to take some extra time to do your research and to choose a company that can help you increase your understanding of the local market.
A direct mortgage lender can hook you up with the most affordable loan. If you are considering using your bank or a big box direct lender as your mortgage company, consider going with a mortgage broker instead. A mortgage broker connects you to a network of lenders, vastly expanding your opportunities. You are far more likely to find the most affordable loan you can qualify for if you widen the field in this manner. Plus, a mortgage broker may be able to get you a deal with a lender that you would not have been offered had you been shopping for a mortgage on your own.
You cannot qualify for low interest rates without perfect credit. Another common belief among first-time homebuyers is that without a perfect credit score, you will automatically be saddled with high interest rates. But programs like VA and FHA feature low interest rates and do not require good credit to qualify. That is one of the reasons why FHA loans have become so popular among first-time homebuyers.
You must put 20% down on a new home. Another myth which holds back first-time homebuyers is believing that they are nowhere near ready to purchase a home because they have not yet saved up enough to put 20% down. But you do not need to put 20% down on a home, even if your credit score is not ideal. Down payment requirements range between 3.5% and 10% for FHA mortgages. Again, you do not need perfect credit to be eligible to take out an FHA loan when you purchase your first home. And if you happen to be a veteran, active-duty service member or eligible surviving spouse, you could move into your first home with zero down. Even conventional mortgages can have down payments of just 3% with the right qualifications. We can help you explore your options to find out what is possible.
Student loans will stop you from qualifying. If you have student debt, you might worry that you cannot purchase a home because of the total amount of your debt. At the same time, you might very well know people in a similar situation who have already purchased a home successfully. You might be wondering what you are missing here. The answer has to do with the fact that it is not your total amount of student debt which is relevant when you apply for a mortgage. Instead, it is the monthly amount you pay toward your student loans.
Let Community Mortgage Help You Navigate the Loan Process for Buying Your First Home
We have had many prospective homebuyers contact us and tell us about the concerns they believed were standing in their way of achieving their dreams of homeownership.
Today, many of those borrowers have become homeowners and have made their dreams a reality with our help.
Whatever obstacles you believe might prevent you from becoming a homeowner, we can work with you to overcome. We believe there is always a solution and will work tirelessly to help you move into a beautiful San Diego home.
To find out whether you are closer to moving into your first home than you think, please give us a call today at (619) 692-3630 to schedule your consultation.