FHA Loans San Diego and their Benefits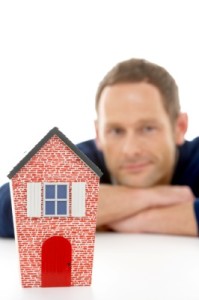 Do you want to have your own home but you just can't because you don't have enough money? Well, that is not a problem at all. There are already a lot of mortgage loans available and you can apply for one if you like. Among these mortgage loans are the FHA loans San Diego. What are these all about and why should you consider them?
What are FHA loans San Diego?
FHA loans are mortgage loans insured by the government and backed by FHA or otherwise known as Federal Housing Administration. Despite being insured by the government, FHA loans San Diego are still being funded by private lenders. However, because of the insurance offered by the government, borrowers do not have to go through rigid qualification before they can get such. The FHA is offering minimum guidelines only and these are followed mostly by a lot of lenders.
What are the benefits of getting FHA loans San Diego?
There are benefits to opting for such loan and some are as follows:
Lower down payment – just like VA loans, FHA loans San Diego also require low down payments. While traditional loans usually require 5-20% down payment, FHA loans require 3% down payment or even lower. With low down payments, people will have the chance to get their desired home, and at the same time, buying the things they need.
Better interest rates – the interest rate for this type of loan is basically the same for all borrowers. Therefore, even when you have credit issues, you don't have to worry about paying higher interest rates. Moreover, the interest rates are very competitive and they are much lower than the rates offered by traditional loans.
Liberal credit history – another benefit to choosing FHA loans San Diego is the fact that there is no required minimum credit score. You have a chance to be approved even when you have no credit history. Or if you have little credit history, you can still be approved as long as you don't have any negative credit score. When you have credits, you are only required to show a record of 1 year clean credit history. And when your business was bankrupt or was foreclosed, you can still qualify for FHA loans after 2 years as long as you have clean credit score within that period.
These factors show that even common people with no high paying jobs can qualify for FHA loans San Diego. Therefore, whether you have a high-paying job or not, you are very welcome to apply for such loans. Of course, when it is your first time to get such loan, you will need to get the help of a broker or a professional. In that matter, allow us at Community Mortgage to help you. We will help you find the right mortgage company. We will also clarify things to you in case you have some questions. And most importantly, we will guide you throughout the process until you were able to get your desired home. Contact us at (619) 692-3630and we will be happy to serve you.