FHA Loan Pros and Cons
If you are in the market for a home loan product which includes a low-down payment and flexible qualification requirements, and FHA mortgage is worth considering. This type of mortgage guaranteed by the Federal Housing Administration (FHA) makes it easier to buy a home if you cannot afford a high down payment or if you do not have perfect credit. To help you figure out whether an FHA mortgage in San Diego might be suitable for your needs, let's go over some advantages and disadvantages of this type of home loan.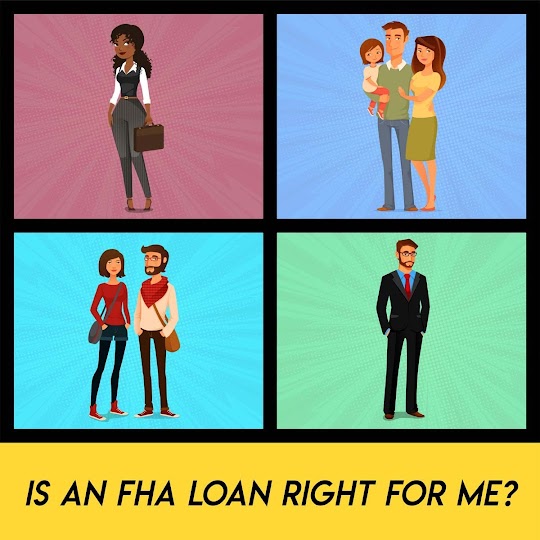 Pros of FHA Mortgages Include
You can qualify for this type of mortgage even if your credit score is not perfect, and still qualify for a low-down payment and competitive interest rate.
If your credit score is between 500 and 579, your down payment maybe just 10%. If your credit score is above 580, the down payment requirement drops to only 3.5%.
You can choose whether you would like a fixed-rate FHA loan or an adjustable-rate FHA mortgage.
With an FHA loan, you can buy a home, refinance one, upgrade or repair one, or build one.
The FHA mortgage program is not income-based. Whether you have a low, middle, or high income, you may qualify so long as you meet the other requirements.
Cons of FHA Mortgages
Even if you make a 20% down payment, you will be required to pay for monthly mortgage insurance with an FHA loan. This additional cost can add up over the lifetime of your mortgage.
It can be more challenging to qualify a property for an FHA mortgage than some other types of loans. Homes that need extensive repairs may not receive approval for a regular FHA mortgage.
You cannot use an FHA loan to purchase an investment property. It is only available to buy a primary residence.
If you wish to stop paying mortgage insurance premiums on an FHA loan, you will need to pay to refinance your mortgage to a type of loan which does not carry such a requirement later down the road.
Community Mortgage Can Help You Figure Out if an FHA Mortgage is Right for You
While FHA mortgages offer many excellent advantages, they do have drawbacks that prevent them from being an ideal choice for every home buyer. Is an FHA loan suitable for you, or would a different type of mortgage better suit your needs? They can help you weigh the advantages and disadvantages of FHA loans in the context of your individual scenario. To find out what type of mortgage is ideal for you, give them a call today at (619) 692-3630 to schedule your consultation.