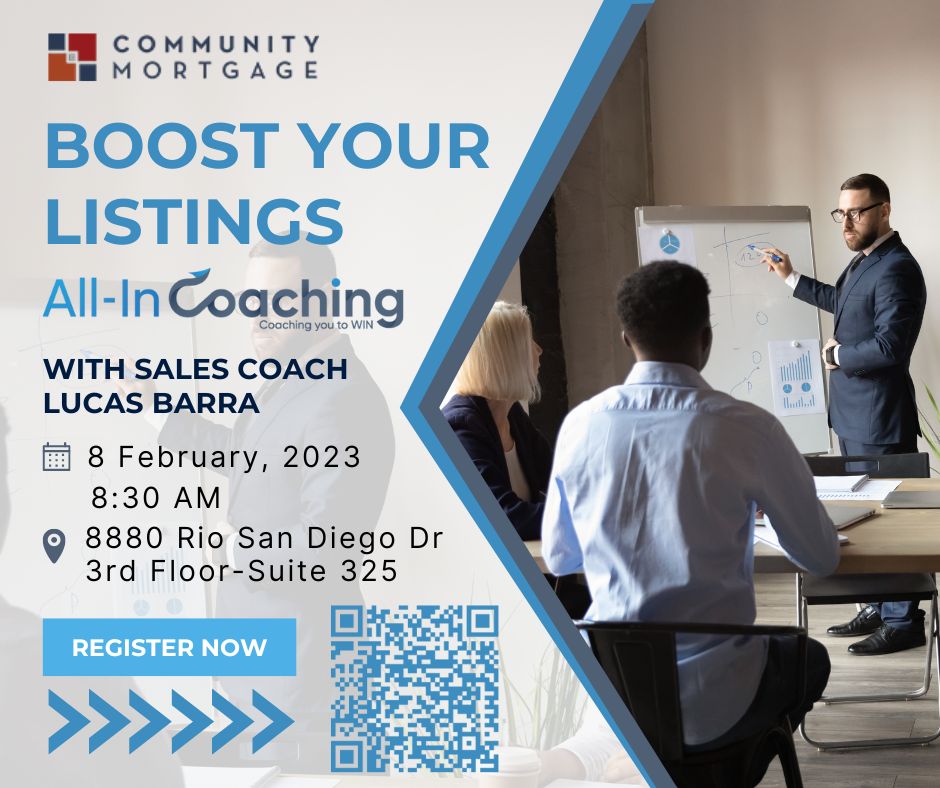 Join our seminar on February 8th. We will have an amazing Sales Coach as a guest speaker. Learn strategies and tips on how to convert more sales opportunities into listings.
Meeting Agenda
1) You will get proven strategies for warming up cold calls
2) You will get tips for creating the mindset of a sales champion
3) You will get coaching on how to convert more sales
opportunities into listings
Meet Lucas from All in Coaching:
Why All in Coaching? Lucas has been a part of 4000+ closed sales, and Lucas uses these same methodologies for closing deals and growing a business to coach you. Lucas has coached
entrepreneurs and sales professionals in many industries, allowing him to bring a
fresh perspective and proven methodologies to clients. Lucas also tailors coaching to his clients' needs, creating outstanding results for clients.
Presentation duration-1 hour 30 minutes includes Q and A
Testimonial: 
Grant Thiem- Owner- OPRE
Alright, here's the deal…I have no idea where to start but this guy has changed my sales game and in turn, changed my life. I am a commercial real estate broker and it's easy to rest on what you've already accomplished in this game and not get more…I have since 5x (five-toopled? hah) my annual sales. Not even exaggerating. 10-50 mil in sales in 12 months. The group meetups are incredible- not so much for networking but more for learning, and perfecting the
art of business and doing so together, as a group. The one on one sales
coaching is what was the major game changer though and I don't know how I'd do it without Lucas…no lie. I know this sounded like I got paid the big bucks to write, but alas…I did not. You can even reach out to me directly if you want more details. Truth is, you gotta be willing to put in the work if you want what you always have talked about. It ain't easy, but with Lucas checking in on you and the routines, structure, and habits you build with him…it'll pay off
TENFOLD.
What you need to bring
1) An open mind to coaching.
2) Questions you would like to get answered about enhancing your sales
efforts