An Elderly Homeowner's Guide to Reverse Mortgages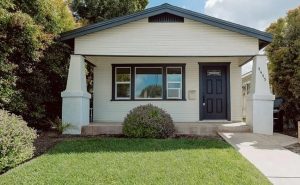 Ever since its inception, reverse mortgages has been met with confusion and apprehension. While these mortgage options are a great when considering retirement planning, they can be difficult to understand.

In the past, the reverse mortgage industry has seen its fair share of non-experienced loan officers lacking the ability to educate borrowers properly. For many years, reverse mortgages have been sold to the public as a loan of last resort. Fortunately, established and experienced lenders and loan officers have taken it upon themselves to thoroughly educate their senior clients and help them understand that if used properly, a reverse mortgage is one of the most powerful retirement planning tools they have access to.
If you've come in search of advice about reverse mortgages, then you've come to the right place. We've got you covered with this quick guide for seniors:
How Does a Reverse Mortgage Work?
Reverse mortgages are a type of financial planning tool that allows homeowners the ability to liquidate a portion of their homes value to use as they see fit. This is where an experienced loan officer is vital because there are many ways you can choose to receive these proceeds. What this ultimately means, is your home begins to pay you, no longer the other way around. And if used properly, a reverse mortgage can help eliminate the many risks you face in retirement.
The Options to Receive Your Proceeds are as Follows:
A standby line of credit that cannot be cancelled, reduced, or paused at any time (in fact this line of credit will grow over time)
Guaranteed monthly payments for a fixed amount of time
A lump sum
A combination of all the above
Qualifications Reverse Mortgages
The minimum requirements to qualify for a reverse mortgage are simple:
Oldest homeowner on title must be, at least, 62 years old.
Home must be your primary residence.
Eligible properties include single family residence, 1-4 unit properties (as long as borrower lives in one of the units), condos (must be HUD approved), and some manufactured homes.
Typically, you will want to have at least 50% equity in the home (the more equity the more liquid proceeds you may receive).
How Do the Proceeds Get Paid Out?
Based on your age, homes value, and current interest rates, you will qualify to liquidate a specific percentage of your homes appraised value. These proceeds must first pay off any existing liens or mortgages on the property. Second, closing costs will come out of these proceeds, and then the homeowner will have access to the remaining amount.
How Much Does a Reverse Mortgage Cost?
The final sum of a reverse mortgage depends on a few different factors, such as:
Typical mortgage closing costs: Generally, this amount is comprised of title and escrow fees, recording charges, origination fees, etc. These fees vary from one loan to the next, depending on several factors.
Interest: Depending on the type of reverse mortgage product you choose; interest rates will vary. You will have the option between fixed and adjustable rate products. The balance on your reverse mortgage loan will accrue interest over time and you may choose to make payments or not.
Mortgage insurance premiums: The most common type of reverse mortgage is called a Home Equity Conversion Mortgage (HECM). This loan is insured by the FHA, and as such, comes with mortgage insurance costs, typical of all FHA insured mortgages. These loans will include an initial mortgage insurance premium, as well as ongoing mortgage insurance that will last for the life of the loan.
Here For All Your Reverse Mortgage Needs
The long-held assumption that reverse mortgages are only for those looking for a quick buck is being proven wrong more and more. This notion is promoted by those loan officers and lenders with a lack of experience and understanding of this product, and they themselves are looking to make the quick buck. By taking note of this guide, you can increase your level of understanding and ensure you're making wise decisions in the financial planning process. The wisest of those decisions is, first, considering a reverse mortgage to implement into your retirement planning strategy, and second, choosing the right partner to guide you through the process.
Considering a reverse mortgage and looking for the right partner in San Diego? Get in touch with Community Mortgage in San Diego at (619) 692-3630 or go here to see if a reverse mortgage is right for you.