The Difference Between Urban Vs. Rural Housing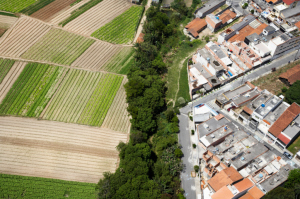 First time home buyers usually can't decide on which property to buy. There are several aspects to be considered such as the price, location and type of house. When it comes to location, you should choose one that can accommodate your way of living. Here are some differences of urban and rural housing. Consider them so you can easily make a decision.
Urban Vs. Rural Housing
Cost of living: Living in an urban area means more expenses because you are close to business establishments. The price of a 1-bedroom apartment in an urban area can be the same as the price of a 3-bedroom house on a rural area. Also, nothing is free in a city as opposed to a rural area where you can grow your own vegetables and can get some items for free.
Job opportunities: Metropolitan areas usually offer more job opportunities because they are the central hubs of commerce. So if you are looking for a job, you might want to consider getting an urban house. Staying in an urban area also means easy means of transportation because of the presence of cars, taxis and others.
Amenities: An urban area has a lot more to offer when it comes to shops, restaurants, clubs, venues and general entertainment. If you love parties, shopping and eating outside, then an urban house is best for you. However, when you want a serene setting and want to have a silent life, then getting a home in a town is just okay as well.
Family: If you are planning to start a family or when you already have a family, buying the right home in the right location is very important. If money is not an issue to you and you don't mind your kids growing up in a city, then buying a larger house in an urban area is fine. However, when you are in a limited budget, you might want to opt for a rural housing. You can buy a large house in not-too-expensive price, plus the fact that you can provide a healthy environment for your kids to grow.
Choosing from a rural and urban housing can be a bit hard, but these factors can help you when making a decision. Also, when you don't have all the finances to pay your desired house in full cash, do not hesitate to ask our help. We can help you acquire the right mortgage loan for the house you want to buy. To get started, please give us a call today at (619) 692-3630.