Conventional vs FHA Loans: Which Is the Best Choice for You?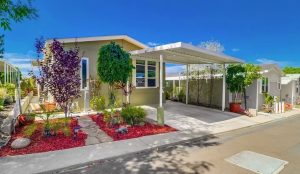 There comes a time when you will need to pay a large sum of money, be it for purchasing your first home, to renovate an old fix-upper space, or starting a business of your own. Whatever reasons you may have, it's highly likely that you are thinking about getting a mortgage. This begs the question, what is the best loan type for you?
Knowing more about the two major loans available should help you reach the right pick from conventional to FHA loans.
An Overview of Conventional Loans
By definition, a conventional loan is a popular type of mortgage that is not insured by the government, which also encompasses the Federal Housing Administration, Department of Veterans Affairs, and Department of Agriculture loan programs. Its structure follows interest terms and rates, making it a solid choice for many mortgage borrowers.
Arguably the most go-to mortgage for homebuyers, it dominates 73.8 percent of new home sales in the first quarter of 2018. Reaching such impressive heights prove it to be tried and tested by many, especially if you consider how its numbers remain above 71 percent over the last seven quarters.
An Overview on FHA Loans
On the opposite end, FHA loans are insured by the Federal Housing Administration. The FHA doesn't necessarily lend; instead, it aims to support qualified lenders when mortgage defaults rise. There are times where only the lenders are required to qualify, while other FHA needs both borrowers and lenders to have approval.
FHA vs. Conventional Loans
Choosing between the FHA or conventional loans largely depends on your credit score and down payment funds.
Minimum Down Payment
Conventional mortgages tend to offer a lower upfront fee, which typically settles in at a 3 percent minimum down payment. However, this is often given to borrowers with an impressive credit score of 600 and above, along with an acceptable amount of savings to boot.
FHA loans, on the other hand, have a minimum down payment of 3.5 percent. This is reserved for borrowers with a credit score of 580 or above.
Credit Scores
As mentioned above, you only need a credit score of 580 to become eligible for a 3.5 percent down payment. You can still qualify for an FHA loan if you only have a credit score between 500 to 579, in which case, the down payment will bump up to 10 percent.
Conventional loans are relatively more challenging to qualify for as it requires you to have a credit score of 620 or higher—the better the score, the lower the interest rate. Likewise, the lower your score, your interest rate will also go up. Although, you do get to have the benefit of making smaller down payments in the first place.
In Conclusion: Choosing the Best Mortgage For You Depends on Your Needs
Choosing the right loan for you, as seen above, heavily relies on your credit score and situation. Having a score below 620 will immediately make FHA loans the most accessible option.
If you do find yourself qualified for a conventional loan, having a credit score of 720 and above gives you the benefit of paying less on your loans per month. Meanwhile, a credit score of 720 will cost less per month for FHA loans.
If you're looking to take out a Conventional, FHA, or VA loan for your mortgage in San Diego, we are your best option. Call us at (619) 692-3630 today to see how we can help.