Community Spotlight: Managing Your Risks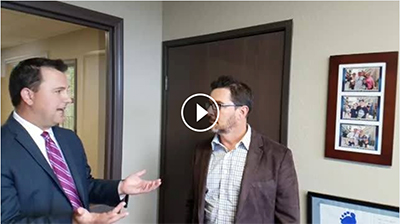 In today's video, I talk with Tyler Nichols of Northwestern Mutual about risk planning and how you can protect one of your most important assets: your income.
https://www.facebook.com/drthorsen/videos/vb.688366899/10155067840076900/
Video Summary
Any good financial plan includes risk management: protecting your income, protecting your assets, and protecting your family if someone passes away prematurely. When you don't plan for these events, you can be left pulling money from your retirement vehicles (e.g. 401k), which does not allow your retirement assets to continue growing.
Most people think of disability insurance as helping you if you become wheel-chair bound or other severe disability. And it does protect you in those situations. However, there are other shorter term situations where it protects your income, such as an accident that keeps you from being able to work for six months.
Twenty-five percent of people experience some type of disability during their working years. If you had a 1-in-4 chance of suffering a significant loss on any another asset, such as your home or vehicle, you would probably take steps to protect it.  And, disability insurance can cost less per month than home or auto insurance.
To learn how you can better manage your risks, contact Tyler Nichols via his website at http://tylernichols.nm.com or call his office at (619) 692-3630. To get started, please give us a call today at (619) 692-3630.