Community Spotlight: Buying in a Competitive Market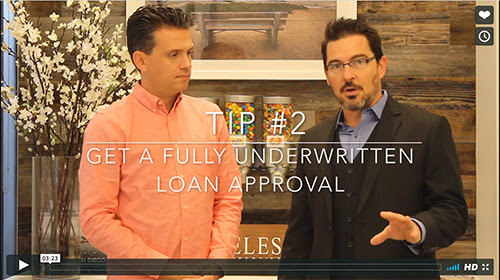 As part of our effort to build a stronger San Diego community, we are spotlighting valuable information from different San Diego service providers. Our first interview is with Dave Werth from Versa Realty Group.
Here are 3 Tips: Buying a Home in Our Competitive San Diego Market
https://vimeo.com/204612004/350f19b556
Video Summary
San Diego continues to be a very competitive market for homes priced $800,000 and less. Buyers often receive multiple offers, including offers above the asking price. So if you are looking to buy in this competitive market, here are three tips:
Tip #1: Offer Price At or Above List Price
If you looking to find something below list price or find a deal, this may not be the market for you. To have a serious chance of getting a property, you want to offer the buyer the list price or a little bit above list.
Tip #2: Get a Fully Underwritten Loan Approval
Because purchasing is very competitive, and there is still a lot of cash in the market, your offer is much stronger with a fully underwritten loan approval. This is one step beyond a typical pre-qualification. You are approved and underwritten for the loan pending an accepted offer on your new home. This makes you a stronger buyer as Sellers see this type of offer as "the same as cash." The sale can close more quickly and it can shorten or eliminate the loan contingencywindow.
Tip #3: See the Property the Day it is Listed
Most properties are listed Tuesday to Friday. Make the time to see the property the day it is listed and be prepared to write an offer quickly, because other buyers are. You are at a disadvantage if you wait until the weekend to see the property. In a competitive market like this, timing is everything. Some properties are going in a matter of days.
We hope you found these tips helpful. If you have any real estate questions, please feel free to reach out to Dave Werth at (858) 926-9181. Of course, if you have any mortgage related questions, feel free to contact me.