Tips for Making Your Down Payment When Buying Your First Home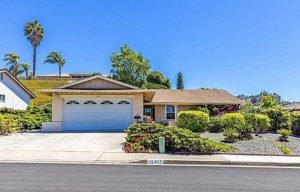 Are you shopping for your first home right now and wondering how you will afford the down payment?
For many first time homebuyers in San Diego, this is a top concern. In fact, some people put off purchasing their first homes longer than necessary because they do not realize that they can afford to make a down payment on a home now.
Below are some tips for how you can move forward with purchasing your first home, even if you are concerned you cannot put down a lot of money at this time.
Tips Before Buying Your First Home
Look into loan products that do not require a 20% down payment. One of the most common myths believed by first time homebuyers is that a 20% down payment is necessary to purchase a home.

But there are multiple lending products that do not require a down payment this large:

Down payments for conventional loans can be significantly lower than 20%. In fact, you might be able to buy a home with a conventional loan with just a 3% down payment.
With an FHA mortgage insured by the Federal Housing Administration, you can buy a home with a down payment of just 3.5%.
If you qualify for a VA loan insured by the Department of Veterans Affairs, you do not need to make a down payment at all to buy a home.
Even down payments for jumbo loans can be lower than you think. Sometimes you can buy a home with just a 5-10% down payment with a jumbo loan.

FHA and VA loans in particular have flexible requirements to qualify, which makes them excellent options for first time homebuyers.

Raise your credit score and lower your DTI ratio before you apply for a mortgage. Even though you can qualify for a competitive loan without perfect credit (especially if you are applying for an FHA or VA loan), it still pays off to try and present as competitive a borrower profile as possible. If you do, it is more likely you will qualify to make a lower down payment for whatever type of loan you are applying for. It also will help to mitigate the consequences of choosing a lower down payment. The general rule is that the higher your down payment, the lower your interest rate, and vice versa. But if you have a high credit score and low DTI ratio, those factors can help bring your interest rate down compared to what it would be otherwise.
Consider the pros and cons before you pick a product with a lower down payment requirement. As just discussed, making a lower down payment now might help you to purchase a home sooner or keep your finances more liquid, but it will usually come at the cost of higher interest. That is an important consideration, since that will make homeownership more expensive over the long run (though you could consider refinancing later). Another potential drawback to think about is mortgage insurance. For example, say you decide to take out an FHA mortgage and put 3.5% down on a house. You can qualify for this type of mortgage and this low down payment without perfect credit, making it a popular option for borrowers purchasing their first homes. But you will need to pay for mortgage insurance. That insurance requirement will remain until you refinance to a different type of loan. Likewise, if you take out a conventional loan and you put down less than 20%, you will need to pay for private mortgage insurance (PMI). Unlike with an FHA loan, this requirement can be dropped after you have paid off enough of the mortgage. The pros, cons, and costs of making larger or smaller down payments for different types of mortgages can be confusing to figure out on your own. But Community Mortgage can go over all of your options during your consultation to help you find the best way to buy a home now and save money over the long run.
Save up for as long as you can before taking out your mortgage. The more time you can give yourself to save up for your down payment, the better. You can find some idea for saving and finding money for your down payment in our post, "How to Save for Your Down Payment."
Look into down payment assistance programs. Hopefully, the tips above will be enough to help you purchase a home with a down payment you can afford. But if you still need some extra help, down payment assistance programs may be able to provide what you need to move forward with your purchase. For example, we can help you apply for the DPA Advantage (Down Payment Assistance Advantage) program. Through this program, you may be able to get a grant for 2%-3.5% of the purchase price. That grant is available for you to put toward your down payment. With this grant, you do not need to make a repayment, nor do you need a second lien on the property.
Community Mortgage Can Help You Buy Your First Home With an Affordable Down Payment
At Community Mortgage, we can direct you towards loan products and programs that can help you with your down payment on your first home. We can also help you assess the pros and cons of larger and smaller down payment amounts. To get answers to your questions and find out how you can buy a home today with a down payment you can afford, please give us a call at (619) 692-3630 to schedule your consultation.