Buying a Home in a Seller's Market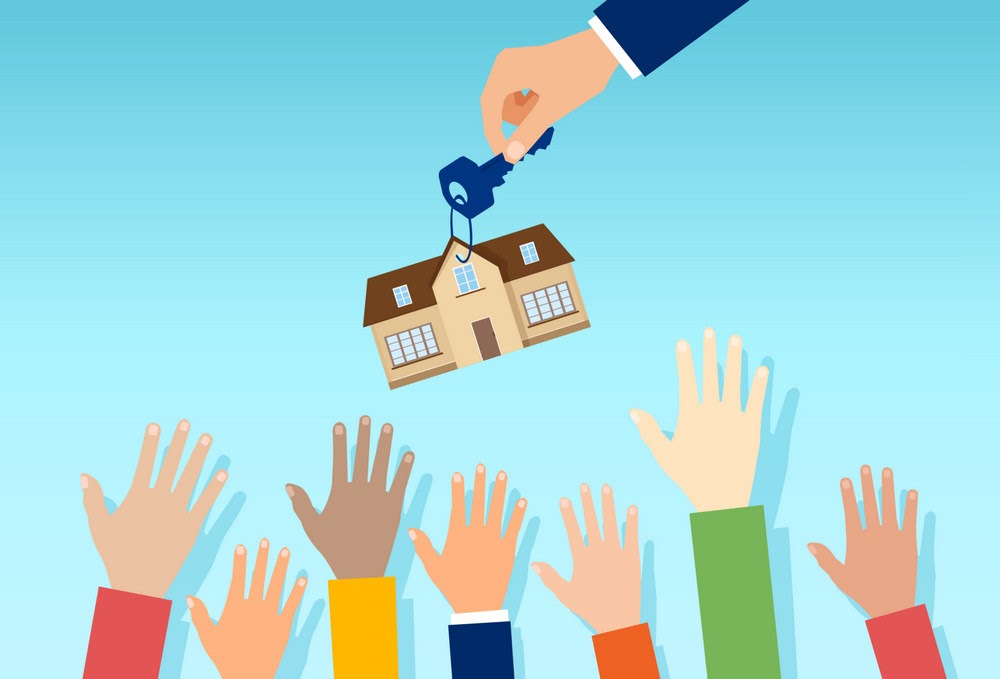 The current economic situation creates something that is called a home seller's market. The demand is high, and the home inventory is low, which results in homes being available on the market for less than a week and some homes showing up on the market for only hours. Home prices have been going up across the country, and San Diego's home prices have increased 26.5% over the past year. The median existing-home price in San Diego County has topped $850K. This year, housing inventory in San Diego was down 45% from a year prior, and it has been hitting the lowest San Diego real estate inventory ever recorded!
Demand has remained strong as mortgage interest rates remain low. Obviously, it is more difficult to buy a home in a seller's market than in a buyer's market, but it is still possible. In this blog, we'll share some tips for buying a home in a seller's market:
1. Get a Good Real Estate Agent
The best thing you can do to improve your chances of getting a home in a seller's market is get a professional, experienced real estate agent! No matter how much work you put into buying a home, your efforts will be rendered useless if you have the wrong real estate agent. A good real estate agent will advise you on the best strategies and tactics in buying a home in a seller's market. It's a smart idea to work with agents that do regular buyer transactions on the market and price range you're working with. They'll be better able to successfully put good deals together for you.
It's vital that you select a real estate agent that will represent your best interests. They will arrange home viewings, provide additional information on homes that you cannot access, and work with home sellers' Agents to get your offer the strongest consideration; you don't want an agent who isn't prioritizing you.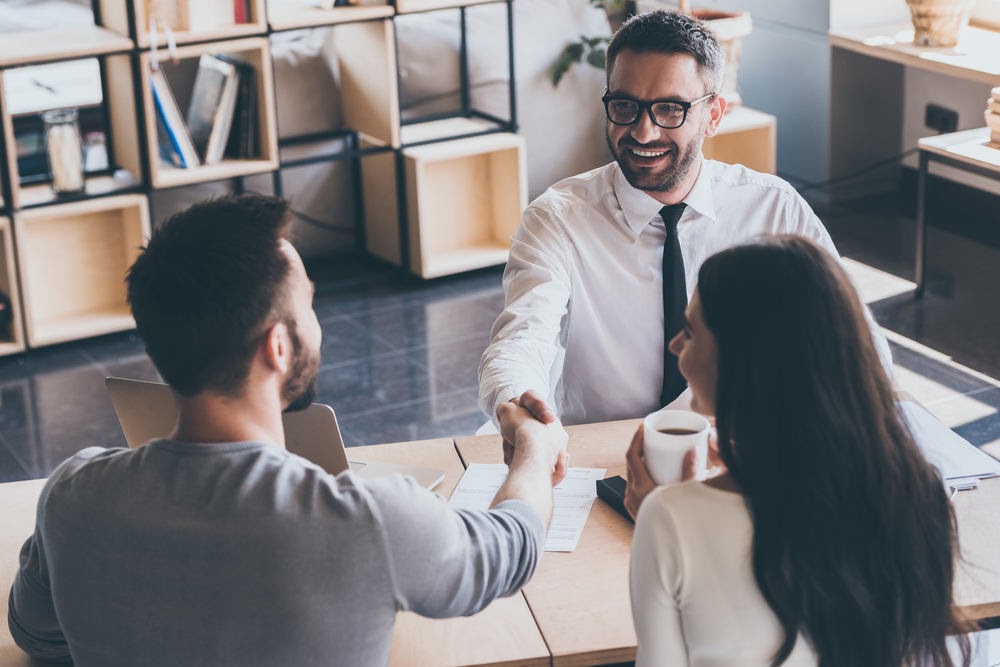 2. Work with a Reliable Mortgage Lender
Another essential piece to successfully buying a home in a seller's market is choosing a highly rated, reliable lender.  A strong lender will offer peace of mind, not only to you, but to home sellers and home sellers Agent's who are making decisions about which offer to choose.  This will give you an advantage, especially in a seller's market where it is more challenging to buy a home. At Community Mortgage, we have the experience, knowledge, and motivation to help you buy a home in this seller's market! Our agents will put all of their skills to use so that you can get the dream home you deserve.
3. Be a Committed Buyer
While the people you work with play a vital role in whether you're able to buy a home or not, your role as the buyer is almost equally as important! Buyers that are not prepared or not taking action quickly are less likely to get a home. A good buyer is pre-approved, always ready to provide documents to their lender, and follows the instructions given by their real estate agent.
Tips for Buying a Home in a Seller's Market
Tips buyers should follow when trying to buy a home in a seller's market includes the following:
Make the List Price Offer Quickly
In a strong seller's market, your first step should be to make a list price offer quickly. That might prevent competitive interest. Some real estate agents would be happy to get the seller their price, and they would want to avoid the extra work of reviewing multiple offers to get $10,000 more for the home when their compensation for that is only $300. So in this situation, a buyer might be able to take advantage of the lazy seller's agent.
Be Prepared to Bid
Sometimes the quick offer of the listing price doesn't work, so the next step is to make your best offer. However, you have to be prepared for it not to be your final offer.
Your buyer's real estate agent can add to your offer an escalation clause of 2-3% more than the highest bid received. Psychologically this expresses a strong desire for the property and a willingness to pay the most. However, like other tools, sometimes this works, and sometimes it doesn't.
This tactic can also be used to the buyer's advantage when the market is slow, and a buyer wants the property but not at the seller's price. For example, the buyer's offer could escalate 2% if another buyer comes in.
Another recommendation is to prepare for bidding wars on your favorite properties by only looking at houses up to 89 percent of your maximum budget. This might give you extra funds in a bidding war.
Show Cash
Offering more cash than expected in earnest money shows a seller how serious you are. The best way to show a buyer's good faith in a transaction is a deposit made to escrow. Do you know what a strong earnest money deposit in your area is? If it is $20,000, then increase it by $10,000 to win the deal.
Non-price Factors
The non-price factors, also called contingencies, can slow down or speed up the transaction. You will get your price accepted by some sellers if you consider waiving the financing contingency. Another opportunity is limiting inspection to three to five days to provide non-price consideration.
If the market is very hot, the loan won't be approved if the offer does not appraise for the highest offer, so a lower offer with strong non-price factors may win out. The non-price considerations could help a buyer compete with higher offers and be successful. In a seller's market, a seller can afford not to take any risks, and if a buyer has many contingencies in their offer, a seller is likely to reject them.
Take a home inspection contingency, for example. It is crucial for a buyer, but some buyers will waive it to help improve their offer. The dates and deadlines of the contract might be a safer contingency to remove. If a buyer is flexible with dates and deadlines in a contract and gives a seller extra time to move out, it can make the offer much more interesting.
Do You Have Money for a Low Appraisal?
Sometimes home appraisals don't climb as fast as home prices, resulting in the lenders not being able to fund the loan. In a seller's market, it is best for the home buyers to have money set aside to be able to pay the difference between a contracted purchase price and the appraisal. Often, experienced home sellers are looking for purchasers who can make up the difference between the negotiated sales price and the appraisal.
Use Videos and Letters
Home buying and home selling is a highly emotional process when not everything is about money. Sellers often have a strong nostalgia for their home, and sharing how the buyer would enjoy living there with a personal letter from a buyer, might sway them.
Are you looking forward to taking care of the rose garden on the property? Show that you have a sentimental attachment to the home by showing how much you care. Promise to maintain the architectural heritage of a historic home.
Use videos or write a letter. Show the seller how you and your family relate to their property. It might help you beat out a higher-priced offer because it appeals to the seller's heart. It could be a smart way to complete a deal before it has even started, even though it may not be your first strategy in a seller's market.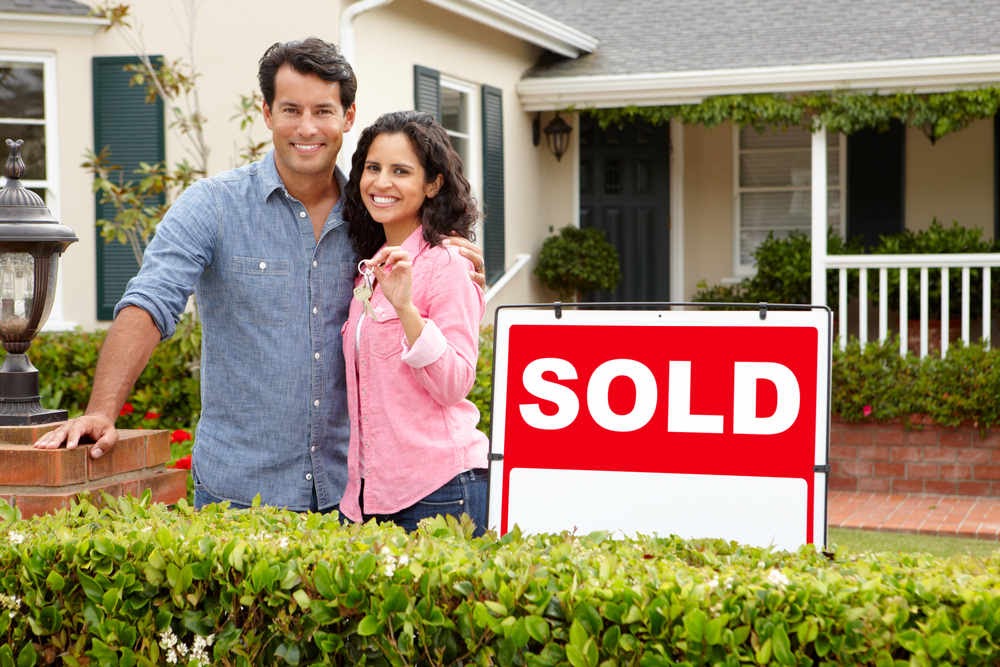 Buying a home in a seller's market is no easy task. It requires the combination of a good real estate agent, a reliable mortgage lender, and a committed buyer. We hope this blog helped you see how you can buy a home in a seller's market. Are you ready to buy a home? Give Community Mortgage a call at (619) 692-3630 or click here for a free consultation.