4 Tips for First Time San Diego Home Buyers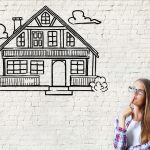 Buying a home for the first time in San Diego? There's a lot you should know before hitting the market or signing on that dotted line. Ultimately, buying a home could be the biggest purchase of your life. Doing it the right way could save you from emotional and financial pain in the future. A San Diego mortgage company shares 4 tips for first time buyers.
Start by Checking Your Credit. Your credit is one factor that determines the mortgage loan for which you get approved, whether a conventional loan or an FHA loan. It's also used to determine loan terms such as interest rates. Get your credit report from any of the major credit reporting bureaus and check for blemishes. Dispute any errors that are dragging down your credit score. If there are outstanding debts hurting your score, pay them. After that's done, stay away from any form of debt for a few months before applying for a mortgage loan. New credit activity such as an auto loan leads to hard inquiries by lenders, which could temporarily cause a dip in your credit score.
Get Preapproved for a Loan. Getting preapproved for a mortgage will give you an estimate of the loan you qualify for. With that, you have a price range in mind for the home you are about to purchase. It's important to shop around from at least three lenders to see which one will offer the most favorable terms before settling on one.
Consider the Property You Want to Buy. Shop around the San Diego real estate market. Find out which homes are available and if they fit your needs. Are you looking for a single family home or a larger home with more space? Are they available in San Diego? Is there plenty of inventory to choose from? Is it the right time to buy? Are home prices going up or down? What about the neighborhood? Is the school district good? Are the crime statistics low? How far away are amenities such as grocery stores and pharmacies? Make the best of an open house. Scope the entire home to get a feel of its general condition. What needs repair or renovating? Do key systems like heating and air conditioning work? Ask the agent as many questions as you have. If there are several potential buyers during the open house, don't be afraid to schedule another visit. It's important to know two things when examining homes: one, no house is perfect so you will have to compromise on a few things and two, buy a home for today and tomorrow. If you plan on expanding your family, go for a home that has enough room for your future kids.
Factor in Closing Costs. There are plenty of costs that go into a home purchase. First is the down payment. While many mortgage programs allow a down payment of as low as 3%, low down payments lead to higher costs such as private mortgage insurance. Aside from the down payment, factor in closing costs which will include agent commissions, home inspections, title searches, homeowners insurance and home owners associations. On top of those, set aside move-in costs to cover repairs and furnishings after you move in.
If you are thinking of purchasing a home in San Diego, you'll benefit a lot from having an experienced professional on your side.  Contact us today at (619) 692-3630 to learn more with the loan experts at Community Mortgage. You may have more options than you think.